Introduction of onion powder production line
The onion powder production line is used for mass production of onion powder through peeling, cleaning, slicing, and grinding onion, and mass production of onion powder for the food industry.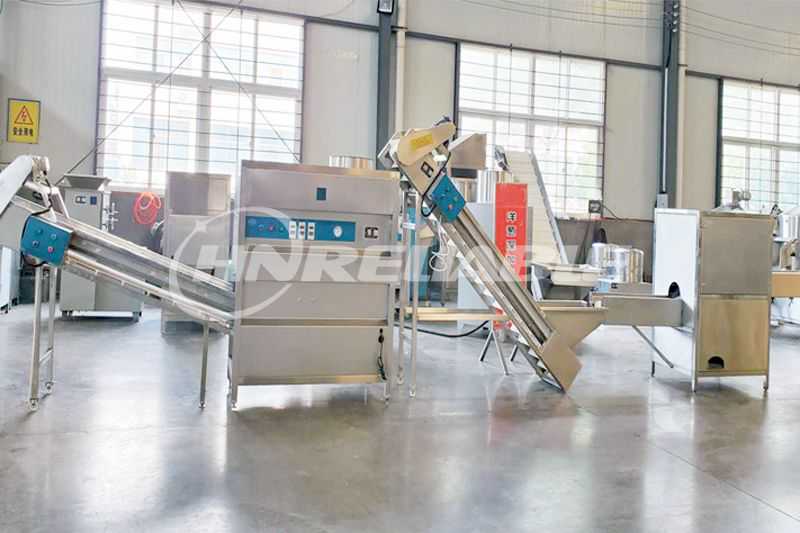 Capacity: 500kg/h
Processing flow of onion powder production line
Onion root cutting machine - Elevator - Onion peeling machine - Conveyor - Onion Bubble washing machine - Onion shredding machine - Onion drying machine - Onion cooling machine - Onion crushing machine - Packing machine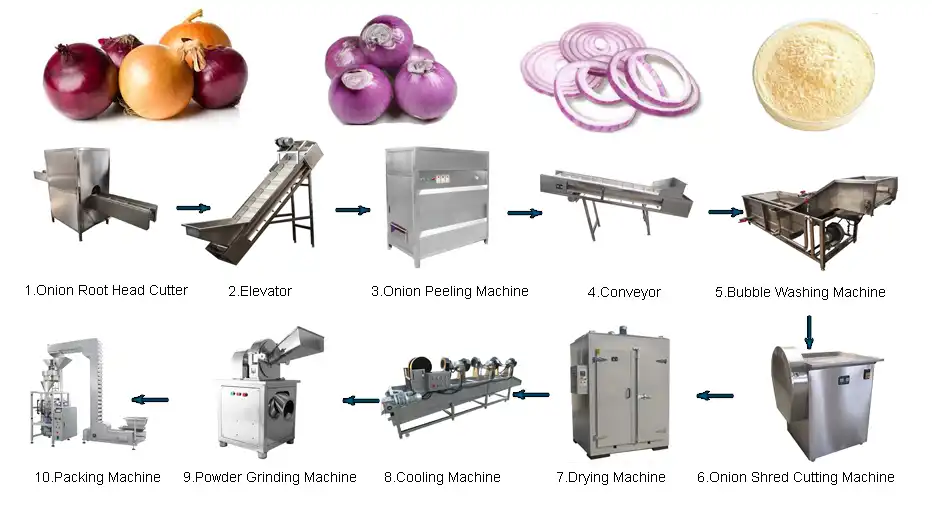 Main Products of onion powder production line
Onion Root Cutting Machine
All onion processing lines need to cut the head and root of the onions first. The onion root cutter can quickly cut the head and tail of onions with high output and yield.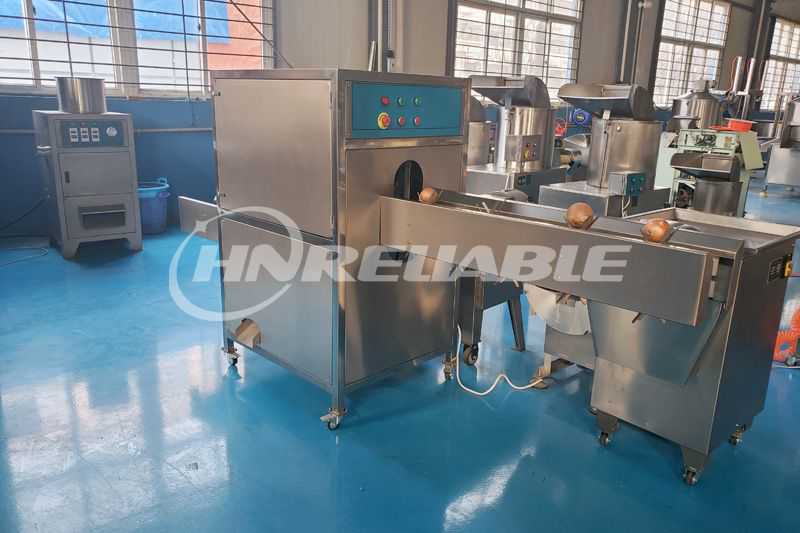 Elevator
After cutting the onion, the onion is lifted to the onion peeling machine at a uniform speed through the elevator.
Onion peeling machine
The onion peeling machine adopts the pneumatic principle.
The peeling process does not go through the blade and hardness friction effect.
With fully automatic digital control, the peeled onion has no damage, a smooth surface, and no pollution.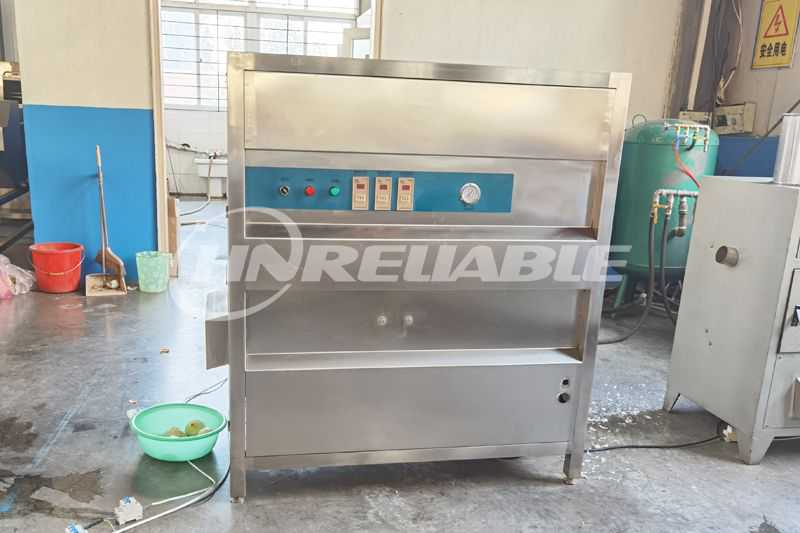 Conveyor
The conveyor is responsible for transferring the onions under processing between different machines.
Onion Washing Machine
The onion washing machine will clean the selected onions. The washing machine has a bubble-generating device to make the onions tumble, which can effectively remove the impurities on the surface of the onions.
The floating matter can be overflowed from the overflow tank, and the sediment can be discharged from the discharge port to achieve the purpose of cleaning.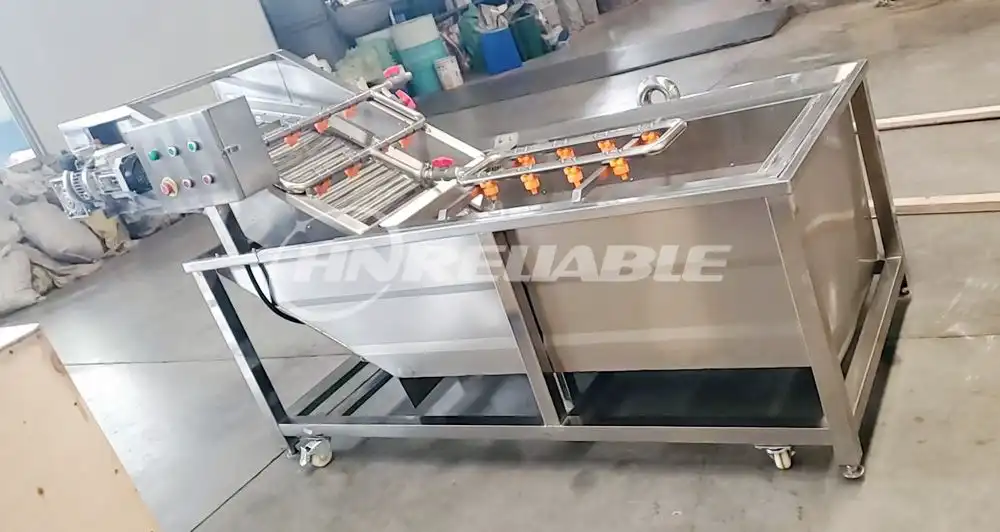 The onion washing machine features thorough cleaning, energy-saving and water-saving, and stable and reliable equipment.
Onion shredding machine
The onion shredding machine will shred the cleaned onion, which has a good quality cutting surface, even thickness of shredding, fresh cutting surface tissue, and no destruction of fiber tissue.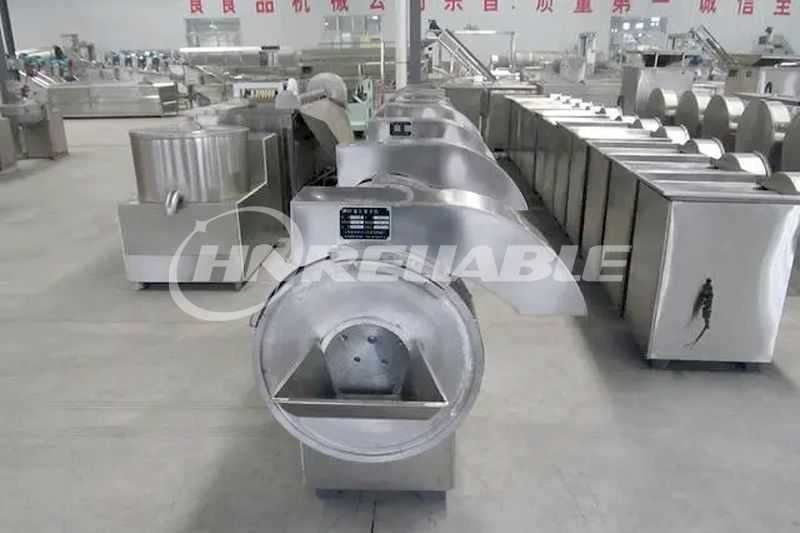 Onion Drying Machine
The primary function of an onion drying machine is to dry the moisture carried in the shredded onion, which is not accessible to bond when grinding onion, improve the yield of onion powder and reduce the maintenance cost of the equipment.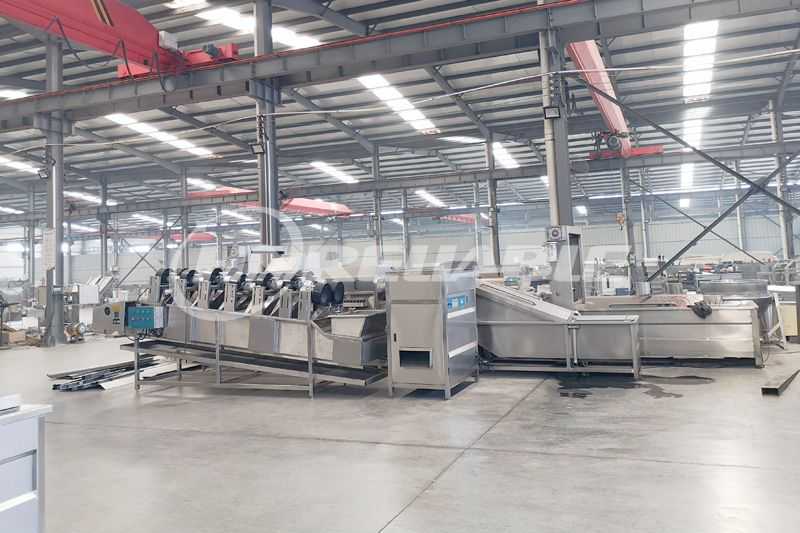 Onion Cooling machine
After the onion drying machine dries the shredded onion, the temperature is relatively high and usually requires an onion cooler for cooling down.
Onion Crushing machine
The onion grinder can grind the shredded onion into onion powder.
Packing Machine
The packaging machine in the onion powder production line needs to be customized according to different packaging sizes and packaging materials.