Introduction:
Our company recently helped a Nigerian client establish a complete potato chip production line, as the local market had a growing demand for high-quality snack products.
The client owned their potato farm, and after multiple comparisons with other companies in the industry, they chose our solution for its comprehensive and rich features.
Overview of the Client
Our client is a potato farmer based in Nigeria who saw an opportunity to expand their business by entering the potato chip market.
They were looking for a reliable and efficient solution to help them produce high-quality chips at scale.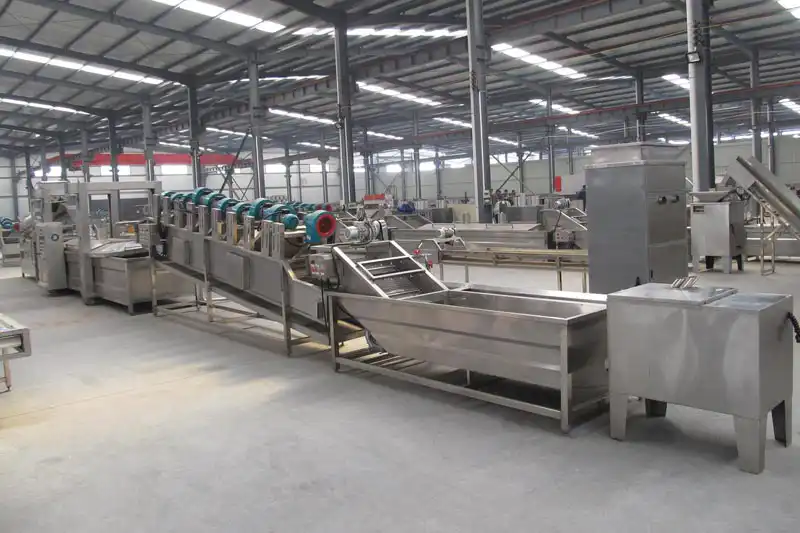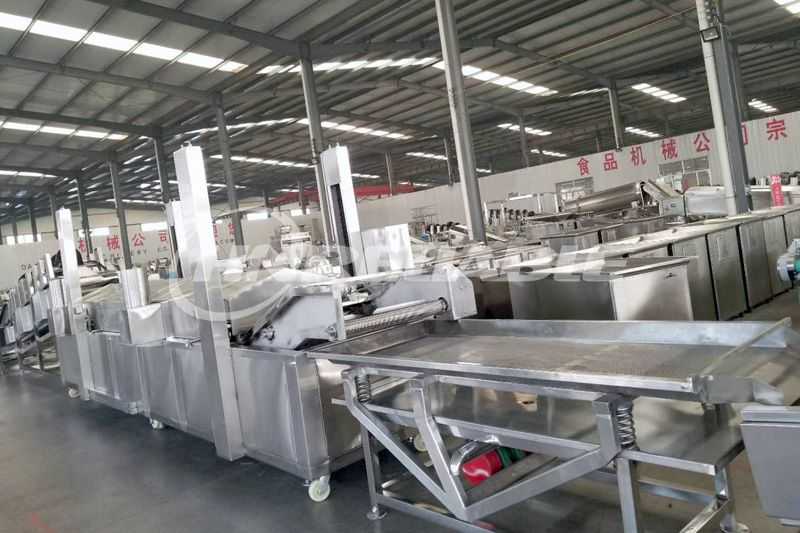 Market Analysis of Nigerian Potato Production and Demand for Potato Chips
Nigeria has a significant potato production industry, with an estimated annual output of over 3 million metric tons.
However, most of these potatoes are sold fresh or used for processing into traditional foods such as yam flour or garri.
There is a growing demand for potato chips in Nigeria, particularly among younger consumers looking for convenient and tasty snacks.
Introduction to the Production Process of Semi-Automatic Potato Chip Production Line
Our semi-automatic potato chip production line consists of several stages, including washing, peeling, slicing, blanching, frying, and seasoning, before the final product is packaged and ready for sale.
The Potato chips line is designed to operate efficiently, with straightforward controls and efficient processing capabilities.
Critical Machines Used in the Potato chips line
The Potato chips line includes several core machines essential for producing high-quality potato chips.
These include the potato peeler, Potato slicer, Potato chips fryer, and Potato chips seasoning machine, all made from durable materials designed to withstand heavy use.
Potato peeling machine Potato chips fryer
Client Evaluation of Our Equipment and Process Design
The client was delighted with our equipment and process design, which enabled them to establish a complete potato chips production line quickly.
They appreciated our attention to detail and willingness to work with them to tailor the solution to their specific needs.
Our Commitment to Meeting the Needs of All Full-Automatic Potato Chips Processing Line Customers
At our company, we are committed to providing high-quality equipment and solutions to all of our customers.
We offer comprehensive support throughout the process, from initial consultation to installation and after-sales service.
Our goal is to help clients achieve maximum efficiency and profitability through our innovative solutions.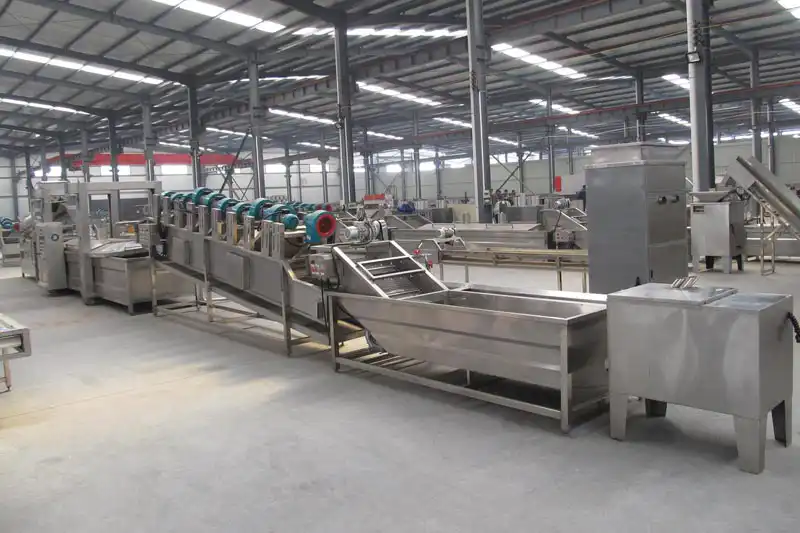 Conclusion:
The semi-automatic potato chip production line we provided was an excellent investment for our Nigerian client, enabling them to enter the growing snack market with confidence.
As the world's leading potato chip line manufacturer, RELIABLE commitment to quality and customer service has helped us become a trusted partner for businesses across the globe seeking reliable and efficient production solutions.