The Plantain Chips Bubble Cleaning Machine is an innovative equipment designed for high-efficiency cleaning of plantain chips. It employs advanced bubble cleaning technology to ensure thorough washing and cleaning of plantain chips before further processing.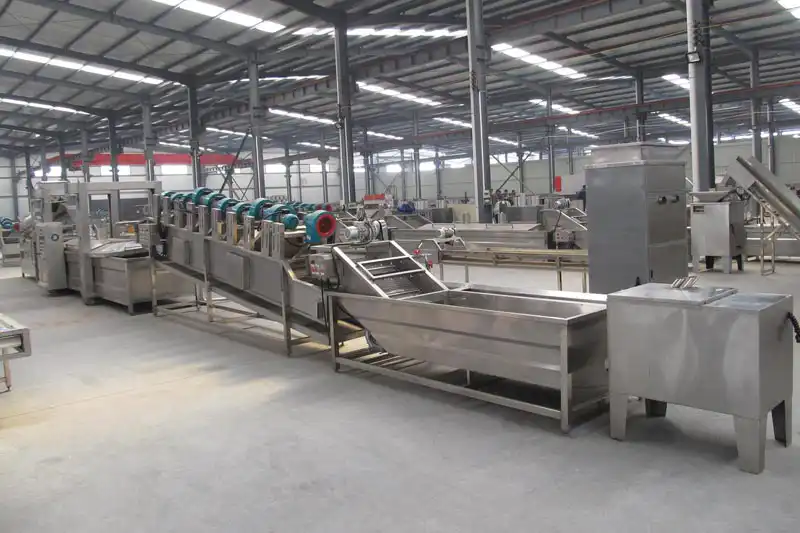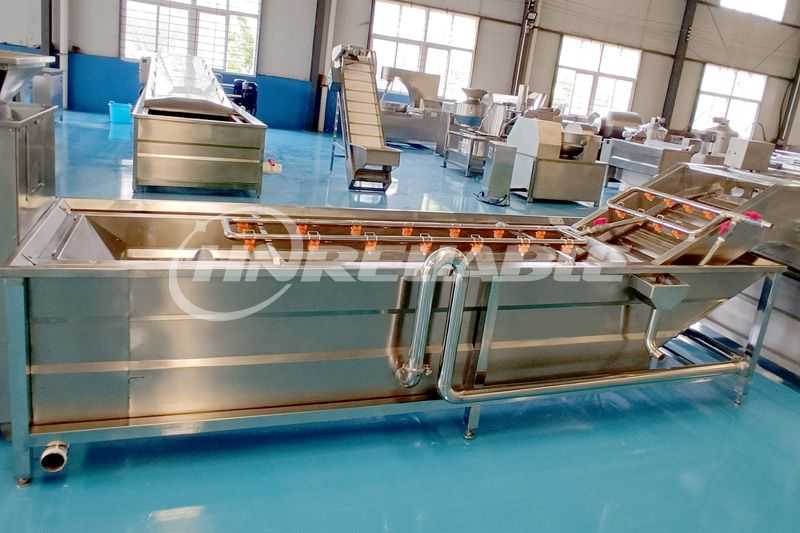 Parts of the Plantain Chips Bubble Cleaning Machine
The machine consists of several parts: the frame, the water tank, the bubble generator, and the conveyor system. The frame provides support to the entire structure while the water tank houses the cleaning fluid. The bubble generator produces bubbles that create a powerful yet gentle cleaning action. The conveyor system moves the plantain chips through the machine.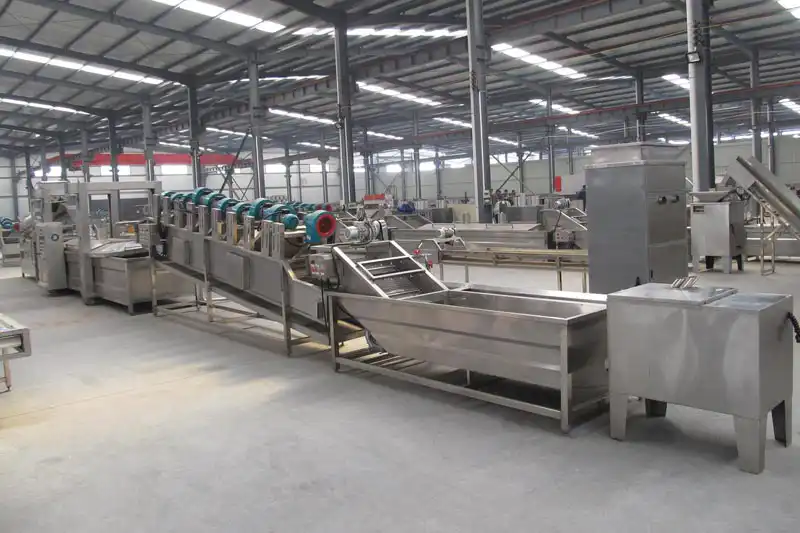 Characteristics of the Plantain Chips Cleaning Machine
High Efficiency: The machine cleans plantain chips at a high speed, improving production efficiency.
Quality Assurance: The bubble cleaning process ensures thorough cleaning, improving the quality of the final product.
Easy Operation: With user-friendly controls, the machine is easy to operate, reducing the need for manual labor.
Durable Construction: Made with high-quality materials, the machine is durable and can withstand heavy-duty use.
Eco-Friendly: The machine uses water efficiently, reducing wastage and promoting environmentally friendly practices.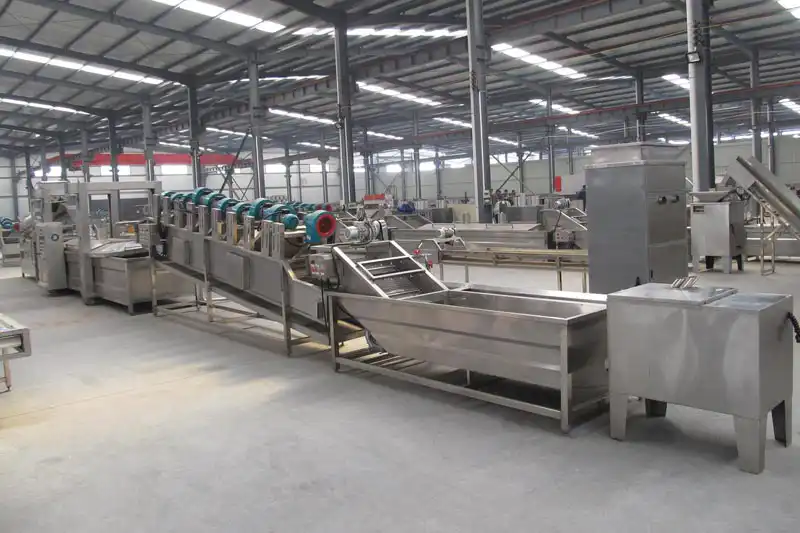 Operational Precautions for the Plantain Chips Bubble Cleaning Machine
Ensure the machine is properly installed and grounded before use to prevent electrical hazards.
Regularly inspect the machine for any damages or wear. Any issues should be addressed promptly to prevent further damage.
Keep the machine clean. After use, clean the machine thoroughly to ensure it remains in optimal working condition.
Train operators on how to use the machine correctly to avoid mishandling and potential accidents.
Always turn off and unplug the machine when not in use to save energy and for safety reasons.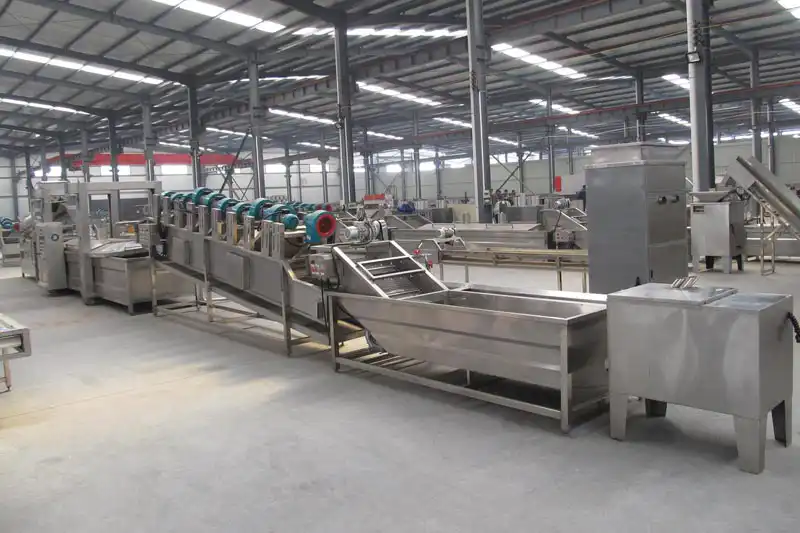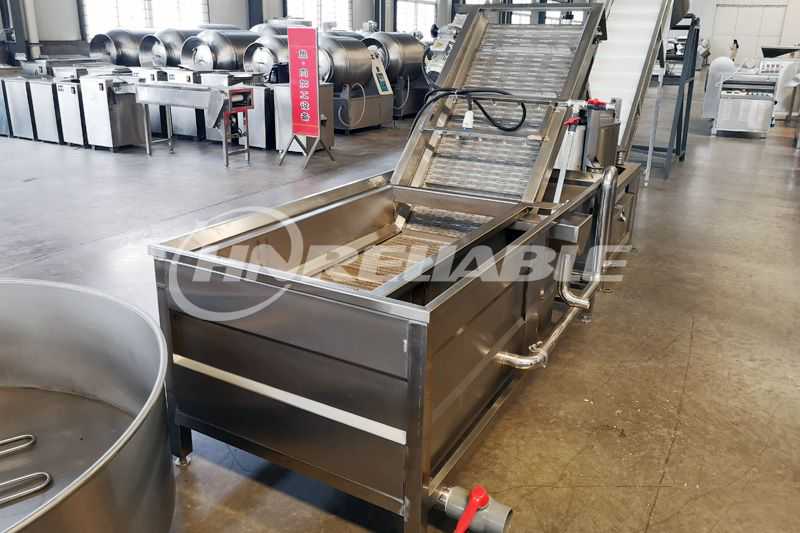 Conclusion
In conclusion, the Plantain Chips Cleaning Machine offers an efficient, high-quality, and eco-friendly solution for cleaning plantain chips. With its easy operation, high cleaning efficiency, and sturdy construction, it is an excellent investment for any plantain chips production business. It is crucial, however, to follow operational guidelines and maintenance practices to ensure the longevity and optimal performance of the machine.