Introduction of potato conveyor
The potato conveyor system is a critical machine that assists in processing potatoes in high volumes by ensuring seamless, efficient, and rapid flow through the production line.
Its primary function is transporting potatoes across different processing stages in a factory setting, making it an indispensable part of the food processing industry.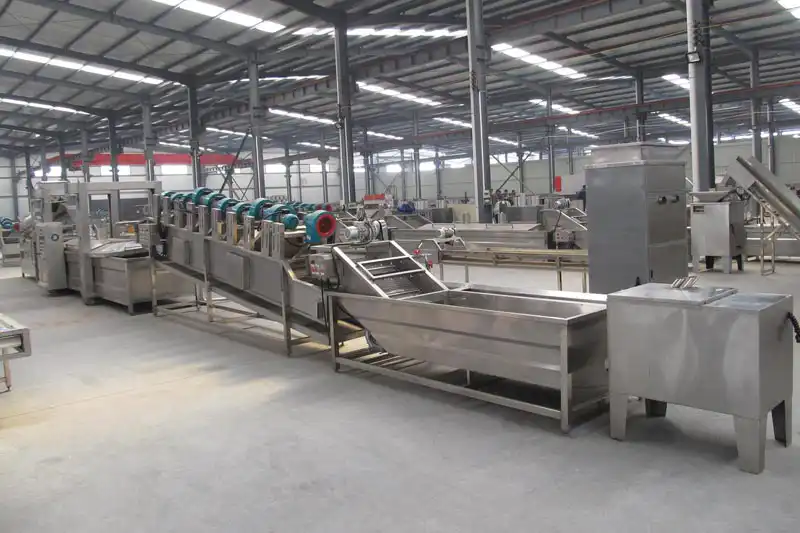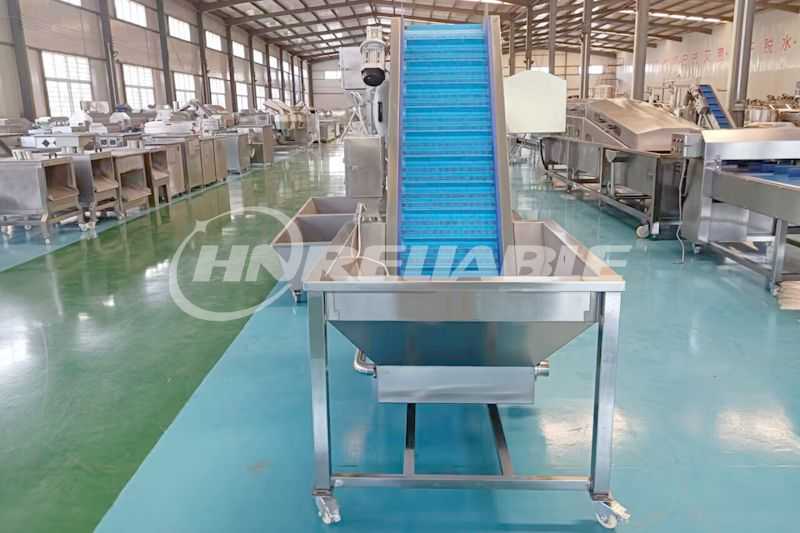 Characteristics of potato conveyor
The potato conveyor has distinct features that make it unique in facilitating potato processing.
Below are some key characteristics of the machine:
1. Customizable- It can be tailored to specific processing requirements through speed adjustments, belt type, and configuration.
2. Efficient- The conveyor enables high productivity to meet the large daily volumes of potatoes processed in factories.
3. Automated- It operates automatically, reducing the need for manual labor while improving productivity.
4. Adaptable- It can handle varying potato sizes and types, offering flexibility to meet the changing demands of the food industry.
5. Durable- It is excellently crafted with sturdy and durable materials that make it robust to withstand the rigors of a food processing environment.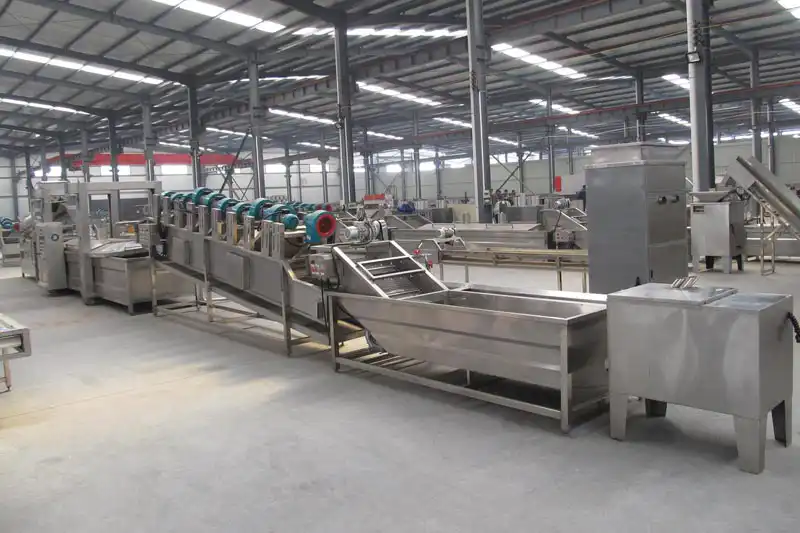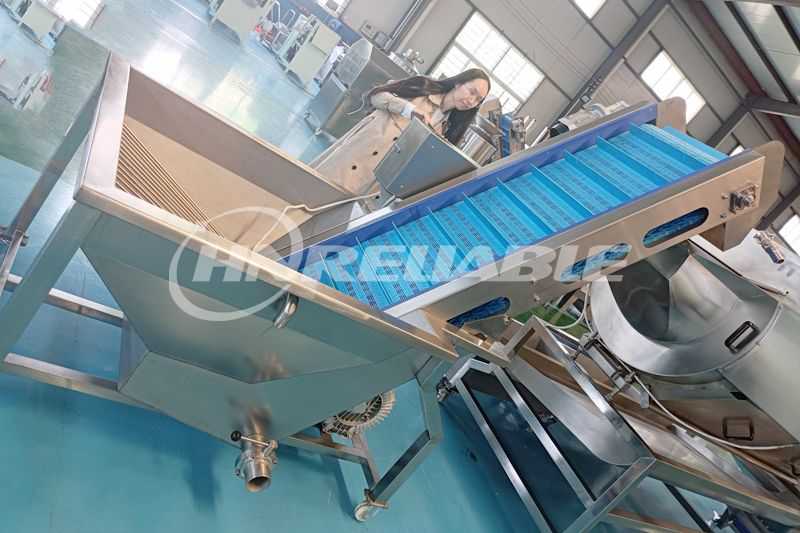 Precautions of potato conveyor
Adherence to specific precautions is crucial when operating the potato conveyor to optimize performance, prevent costly repairs and malfunctions, and maintain operator safety.
Some of these precautions include:
1. Safety- Follow all safety procedures, such as using the required safety gear around the equipment and providing necessary training for all operators.
2. Proper Maintenance- Regular cleaning, lubrication, and tuning to ensure optimal performance, reduce repair costs, and prolong the machine's life span.
3. Proper loading - Loading requirements are essential to prevent blockages or damage to equipment, avoiding potential contamination of final products.
4. Malfunction - A malfunctioning conveyor should be reported and inspected by a qualified technician immediately.
5. Electromagnetic interference- Keep other electronic devices away from the equipment to avoid potential failure or malfunction.
In conclusion, the unique features and characteristics of the potato conveyor make it an indispensable part of potato processing factories, ensuring productivity, efficiency, and a smooth flow of production lines.
Adhering to specific precautions, as discussed above, will guarantee optimal machine performance, reduced repair costs, and enhanced product quality.