Introduction of green vegetable processing line
The green vegetable processing line is mainly for pre-processing cabbage, cabbage, lettuce, broccoli, and other vegetables.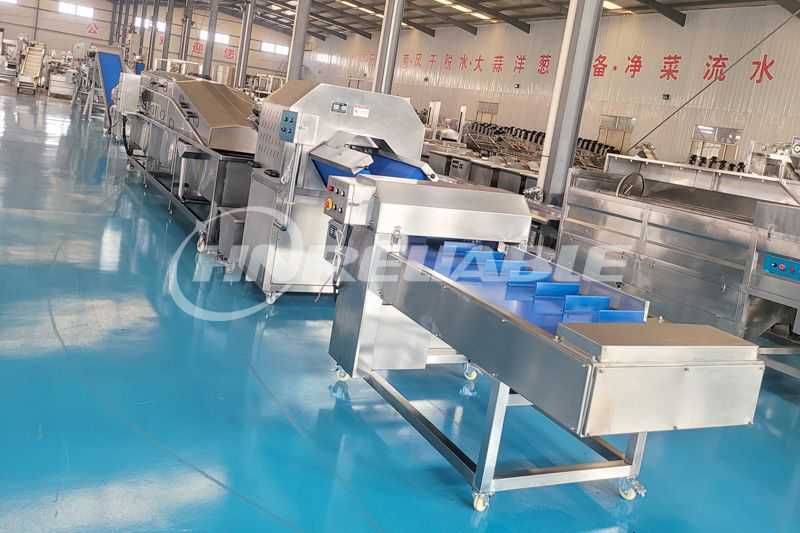 The primary production process includes root cutting, washing, cutting, etc.
Capacity: 500kg/h, 1000kg/h, and customized capacity
Processing flow of green vegetable processing line
Vegetable cutting machine - vegetable washing machine - vegetable picking conveyor - multi-purpose cutting machine - Elevator - vortex washing machine - vegetable air drying machine - packing machine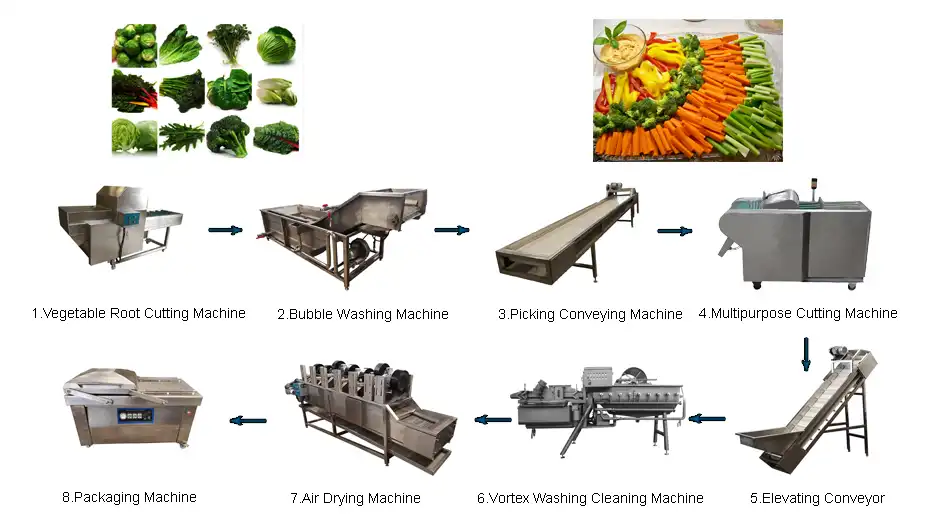 Main Products of green vegetable processing line
Vegetable root-cutting machine
The primary function of a vegetable root-cutting machine is to cut off the roots of leafy vegetables.
Vegetable washing machine
A vegetable washing machine generates bubbles through a bubble-generating device.
The impact produced by the bubble break can effectively clean vegetables and protect their integrity; vegetable waste will be discharged through the outlet at the bottom of the washing machine.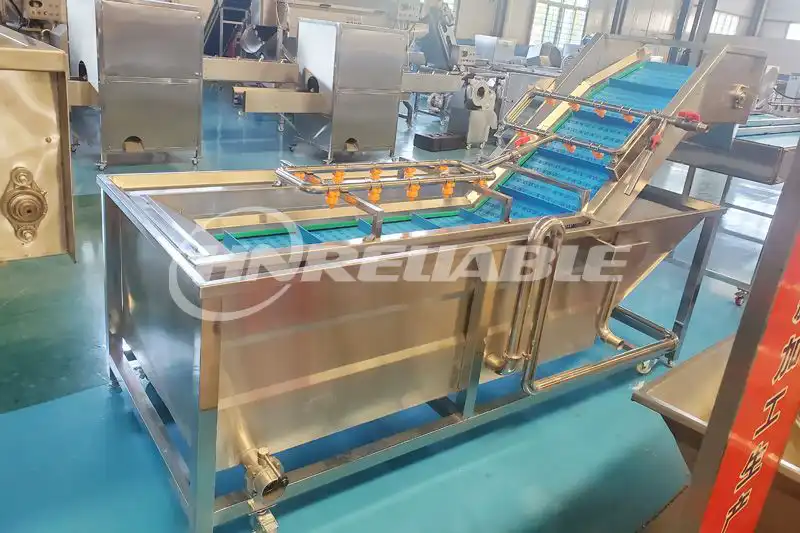 Vegetable picking conveyor
A picking conveyor is an indispensable machine in vegetable processing production.
It is used to pick out the unqualified material later debris in the process of material conveying manually in all aspects of processing to ensure the finished product rate.
Multi-use vegetable cutting machine
Leafy vegetables generally have no special requirements for the shape after cutting.
The multi-functional vegetable cutting machine can cut various shapes of vegetables, which is more convenient for users to use.
Elevator
The outlet of many vegetable processing machines is lower than the inlet, and the purpose of the elevator is to lift the material between the outlet and the channel of different devices for transmission.
Vortex washing machine
Green vegetables are generally more fragile and contain more folds.
With a vortex washing machine in the leafy vegetable processing line, the cleaning strength is gentler.
Not only can effectively wash the vegetables clean, but it also does not easy to damage the shape and structure of the leaves.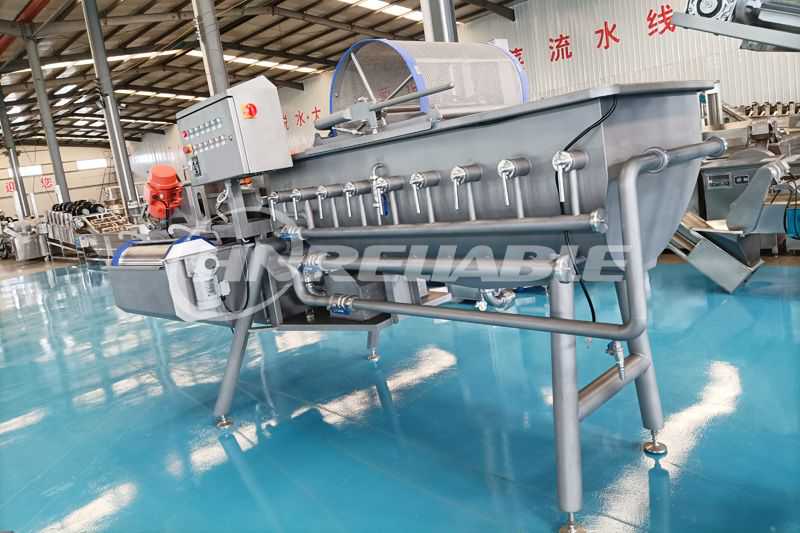 Vegetable air drying machine
The washed vegetables have more water, the vegetable air dryer uses the mesh belt to transfer the vegetables, and at the same time, the upper part of the machine is equipped with a certain number of fans to blow the water on the surface of the vegetables to dry quickly, the mesh belt can make the vegetables go through many times to turn over, and the air drying is more thorough.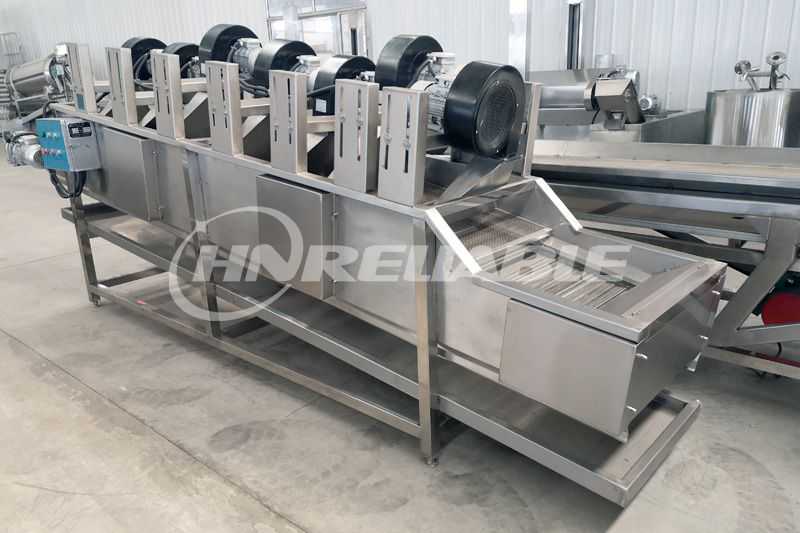 Packing machine
The packaging machine in the vegetable processing line needs to be customized according to the parameters of packaging quantity, size rules, etc.