Introduction to Plantain Chips Cooling Machine
The Plantain Chips Cooling Machine is a crucial part of the plantain chips production line. This machine is designed to cool down the freshly fried or blanched plantain chips to room temperature, thus preparing them for the next processing step.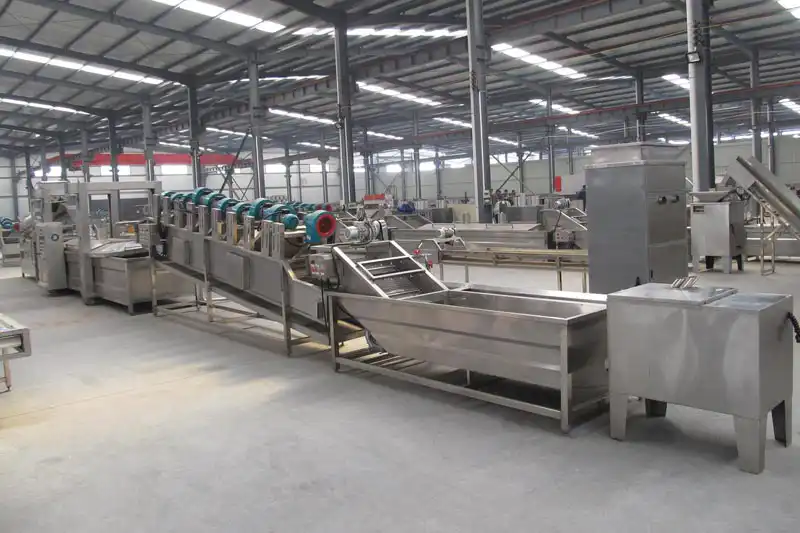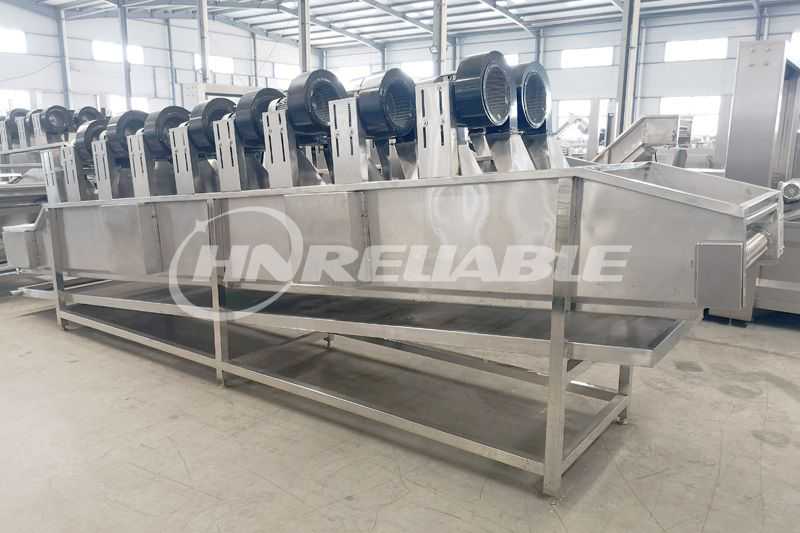 Parts of the Plantain Chips Cooling Machine
The Plantain Chips Cooling Machine comprises the following essential parts: an inlet, a conveyor belt, a cooling fan, and an outlet. The conveyor belt carries the hot plantain chips through the machine. Positioned above the conveyor belt, the cooling fan generates a breeze that cools the chips as they pass underneath. The cooled chips are then collected at the outlet.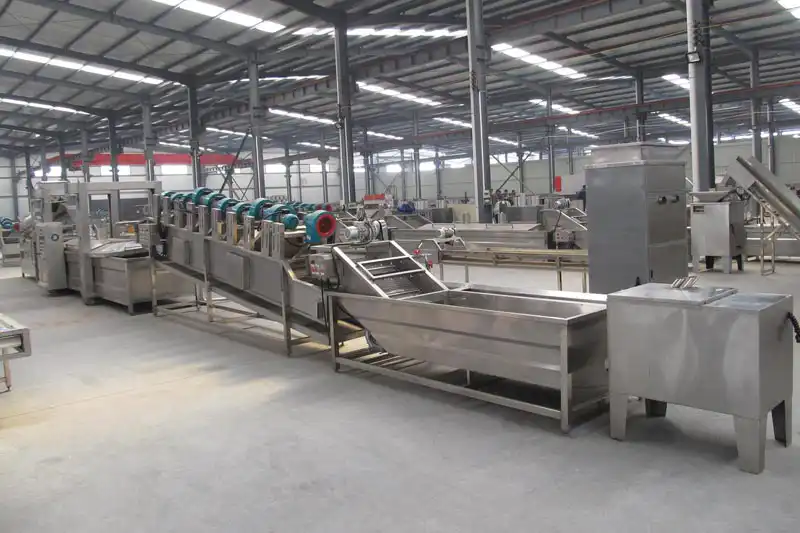 Characteristics of the Plantain Chips Cooling Machine
1. Efficient Cooling: The Plantain Chips Cooling Machine cools down the plantain chips rapidly and efficiently, preserving their taste and texture.
2. Adjustable Speed: The conveyor belt speed can be adjusted according to the production requirements.
3. Easy to Clean: The design of the machine facilitates easy cleaning and maintenance.
4. Durable Construction: The machine is built with high-quality materials for a long service life.
5. Energy Saving: The machine is designed to consume minimal energy, contributing to cost-effectiveness.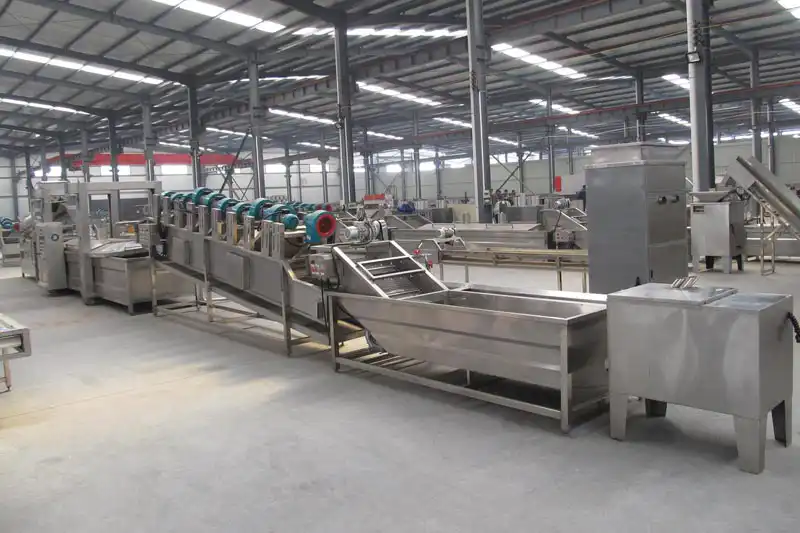 Operating the Plantain Chips Cooling Machine
1. Always ensure that the cooling fan is functioning correctly before starting the machine.
2. Adjust the speed of the conveyor belt according to the volume of plantain chips.
3. Regularly clean the machine to maintain hygiene and efficiency.
4. Always handle the machine with clean, dry hands to avoid electrical shocks.
5. Ensure regular maintenance of the machine for optimal performance.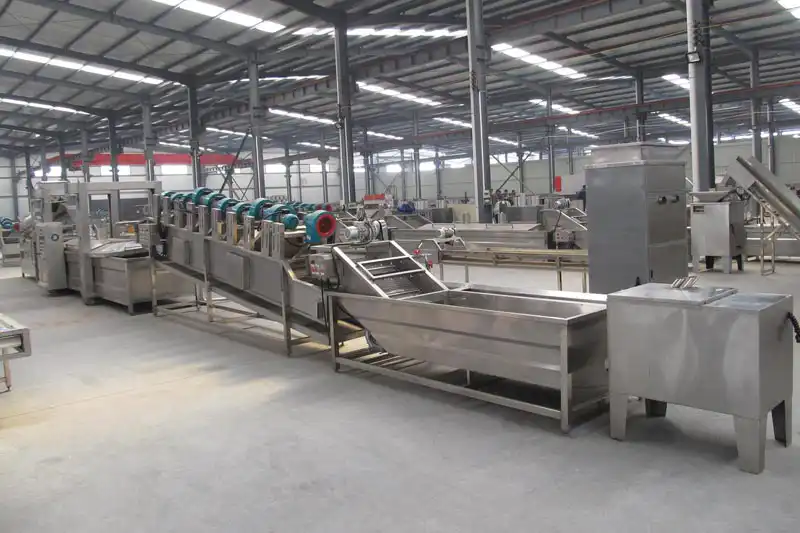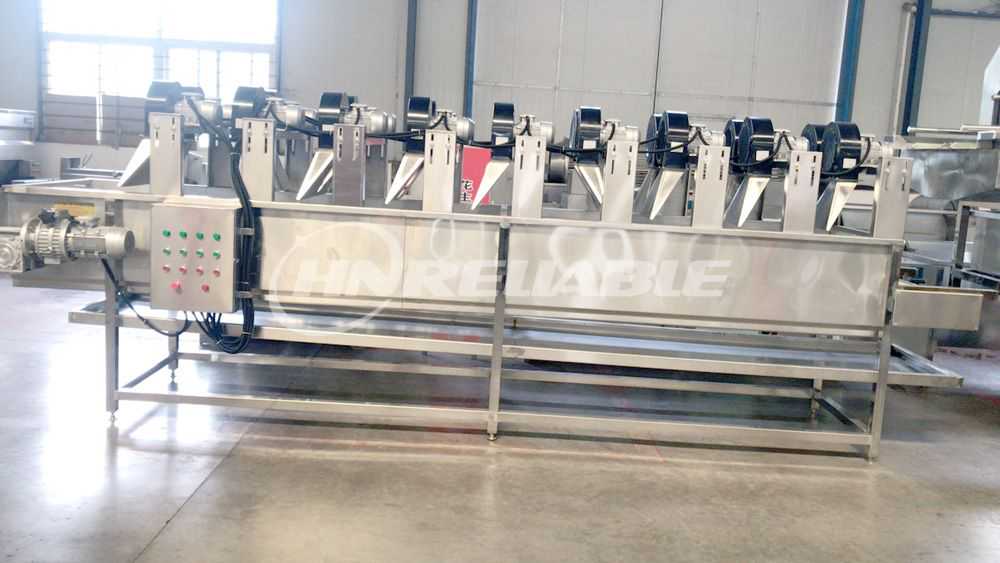 Conclusion
In conclusion, the Plantain Chips Cooling Machine is a key element in the plantain chips production process. Its ability to rapidly cool the plantain chips ensures that the chips maintain their crunchiness and taste. With adjustable speed, ease of cleaning, durable construction, and energy-saving design, this machine is a wise investment for any plantain chips production business.