Introduction of the Garlic Cleaning Machine
The Garlic Cleaning Machine is an innovative and specialized machine designed to efficiently and thoroughly clean garlic cloves.
The Garlic Cleaner Machine with the latest technology, this machine aids in the seamless removal of dirt and other impurities from garlic, making it a crucial component in food preparation facilities that deal with large amounts of garlic daily.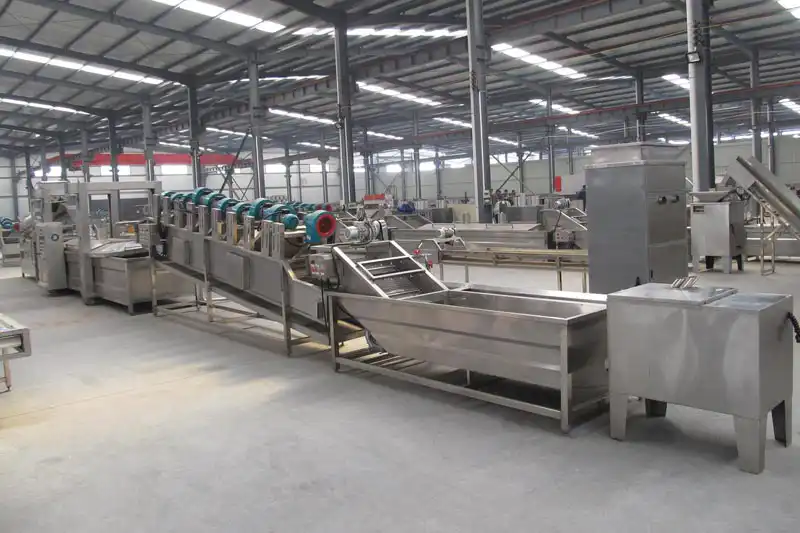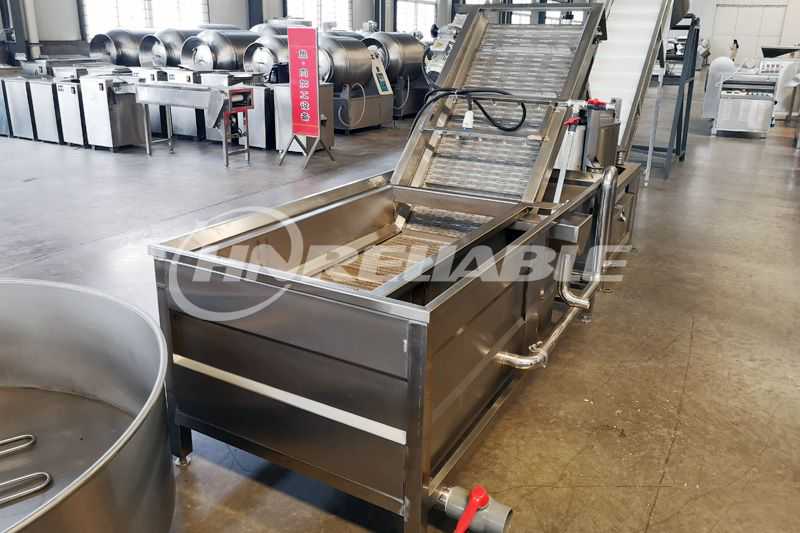 Parts of the Garlic Cleaning Machine
Cleaning Chamber: The chamber is the main area where the garlic is loaded and cleaned. It is designed with high-quality materials to ensure durability and longevity.
Rotating Brushes: These are used to gently scrub the garlic cloves, removing dirt and impurities without damaging the cloves.
Water Spray System: This system ensures the thorough rinsing of the garlic cloves after they have been scrubbed by the rotating brushes.
Conveyor Belt: The belt is used to transport the garlic cloves in and out of the cleaning chamber.
Control Panel: This contains various settings to control the machine's operations such as speed, water pressure, and cleaning duration.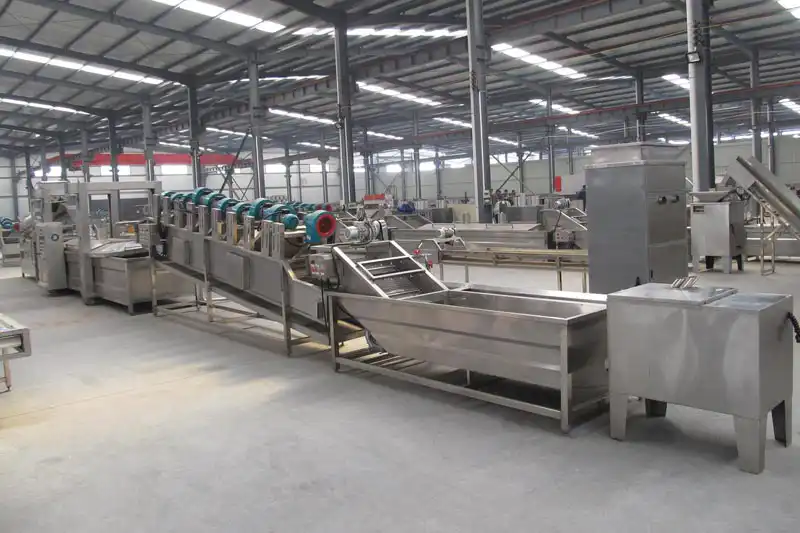 Characteristics of the Garlic Cleaning Machine
Efficiency: The machine can clean a large number of garlic cloves within a short period, thus significantly increasing productivity.
User-friendly: The control panel is designed to be intuitive, making the machine easy to operate.
Quality Assurance: The gentle cleaning process ensures that the garlic cloves maintain their quality without any damages.
Energy-saving: The machine uses energy-efficient components, reducing its overall power consumption.
Versatility: It can accommodate different sizes and types of garlic, making it highly versatile.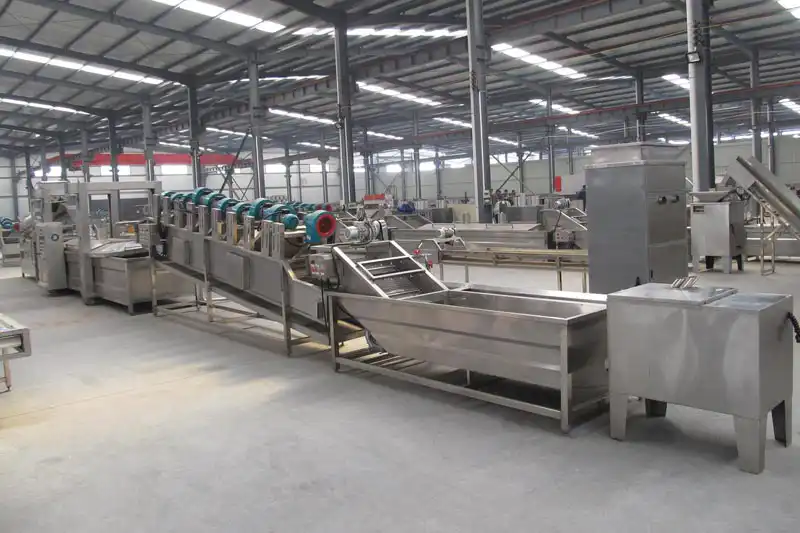 Precautions for Use the Garlic Cleaning Machine
Always ensure the machine is clean before starting a new batch to prevent cross-contamination.
Do not overload the cleaning chamber as this may reduce the efficiency of the machine.
Regularly inspect and maintain the machine parts, such as rotating brushes and water spray system, to ensure optimal performance.
Adjust the machine settings appropriately depending on the size and type of garlic being cleaned.
Ensure to follow safety procedures while operating the machine, such as wearing protective gear and avoiding contact with moving parts.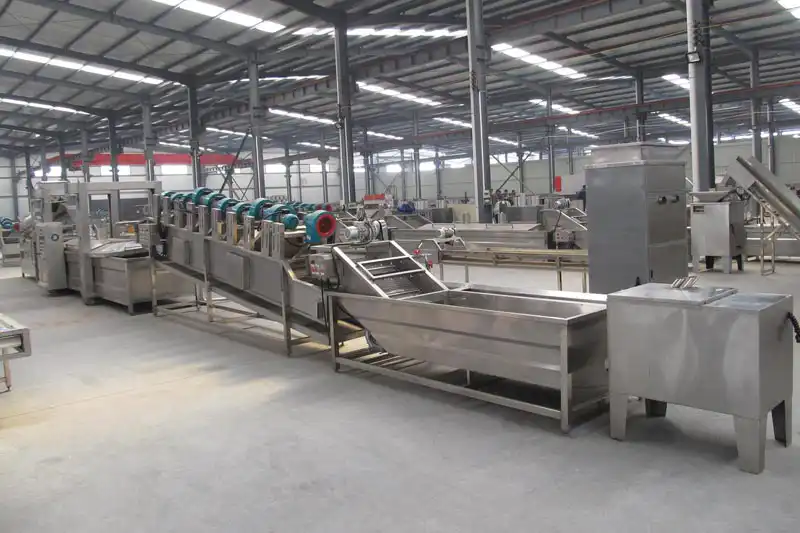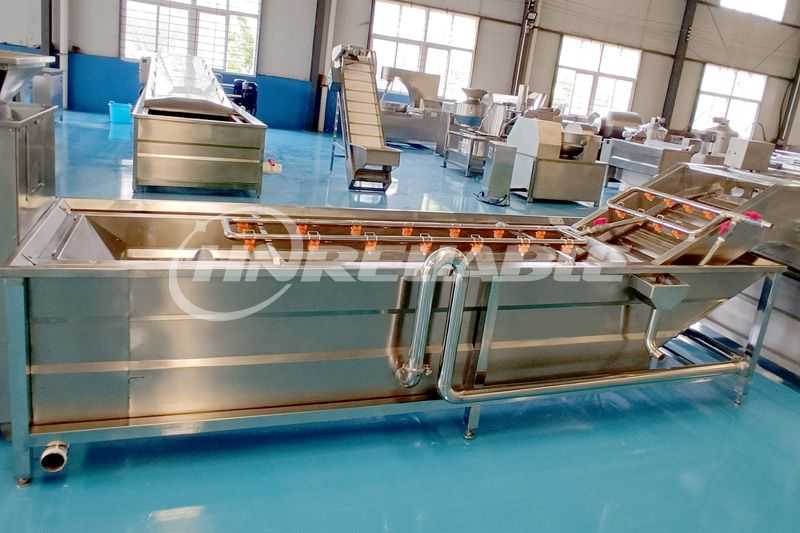 Conclusion:
The Garlic washing Machine, with its advanced features and efficient cleaning process, revolutionizes the way garlic is cleaned in large volumes. Its user-friendly nature and energy efficiency make it a valuable asset in any food processing unit.
Despite its sophisticated operation, the garlic washer machine requires careful handling and maintenance to ensure longevity and optimal performance. With this machine, you can ensure the cleanliness of your garlic, enhancing the quality of your food products.