The Onion Bubble Washing Machine is a specialized device designed for the efficient and thorough cleaning of onions, especially post peeling and cutting. It uses the impact generated by bursting bubbles to clean onions, ensuring their quality while preserving their texture and nutritional value.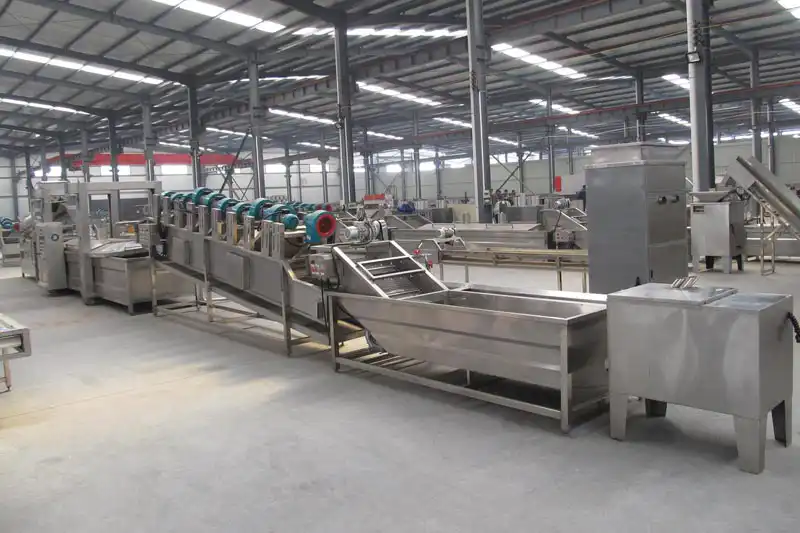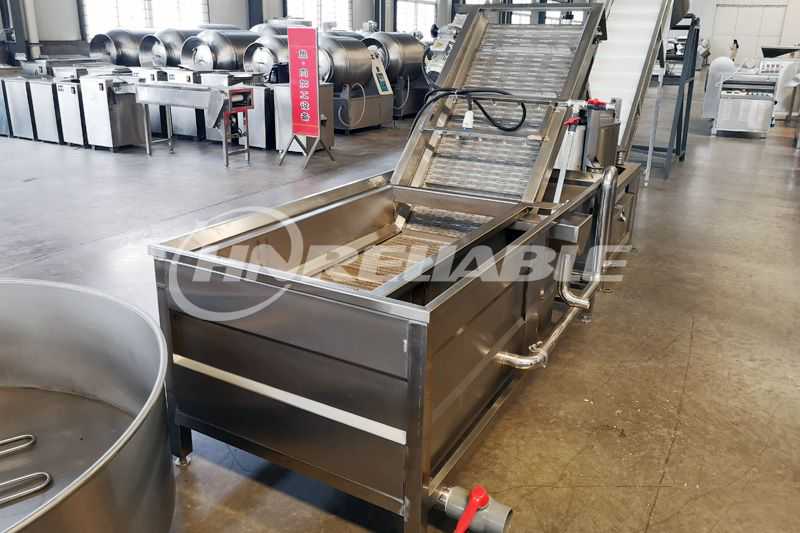 Components of the Onion Bubble washing machine
This Onion cleaning machine primarily consists of:
a) Washing Tank: This is where onions are placed for cleaning. The tank is usually made from stainless steel for hygiene and durability.
b) Air Bubble Generator: This device creates bubbles that burst to produce impact force, effectively removing dirt from the onions.
c) Water Circulation System: This system recirculates water to maintain efficiency and conserve water.
d) Drainage System: The system discharges the used water and debris from the tank after the cleaning process.
e) Control Panel: This part allows operators to control the machine's various functions and settings.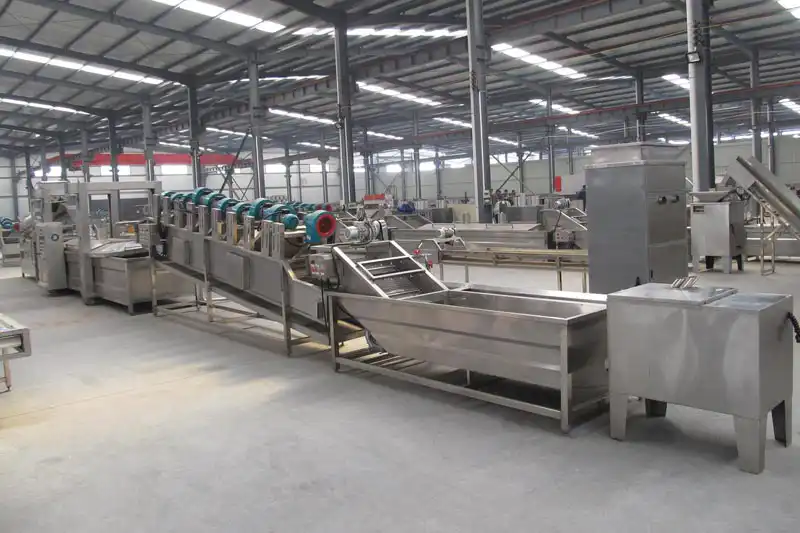 Characteristics of the Onion Bubble washing machine
Effective Cleaning: The Onion cleaner machine bubble washing technique provides a thorough cleaning of onions.
Water Conservation: The water circulation system helps in conserving water by reusing the cleaning water.
Hygienic: The use of stainless steel and regular water discharge helps maintain the hygiene standards.
Versatile: Although designed for onions, it can be used for other vegetables and fruits as well.
User-friendly: The control panel is straightforward and easy to use.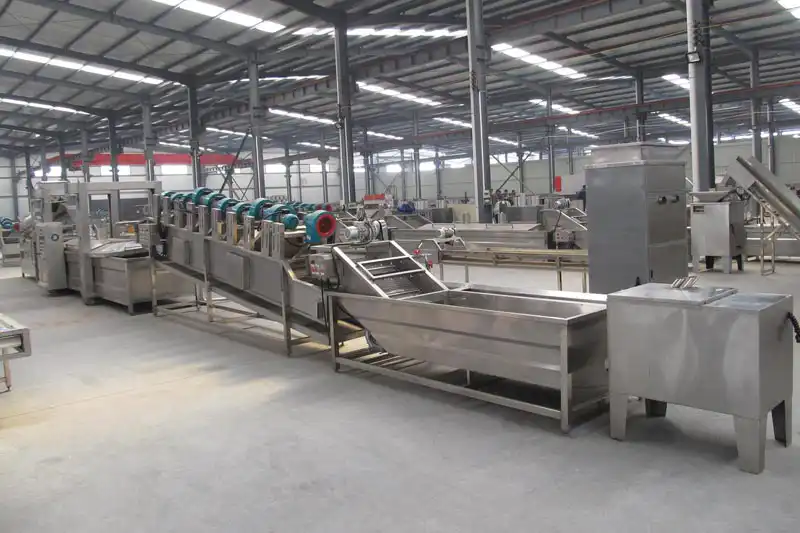 Precautions During Use the Onion Bubble washing machine
Ensure the washing tank is clean before adding onions to avoid contamination.
Regularly check the air bubble generator for efficient operation.
Avoid overloading the washing tank beyond its capacity.
Always discharge the used water and clean the drainage system after every use.
Regular maintenance and cleaning of the machine parts is crucial for maintaining hygiene and efficient operation.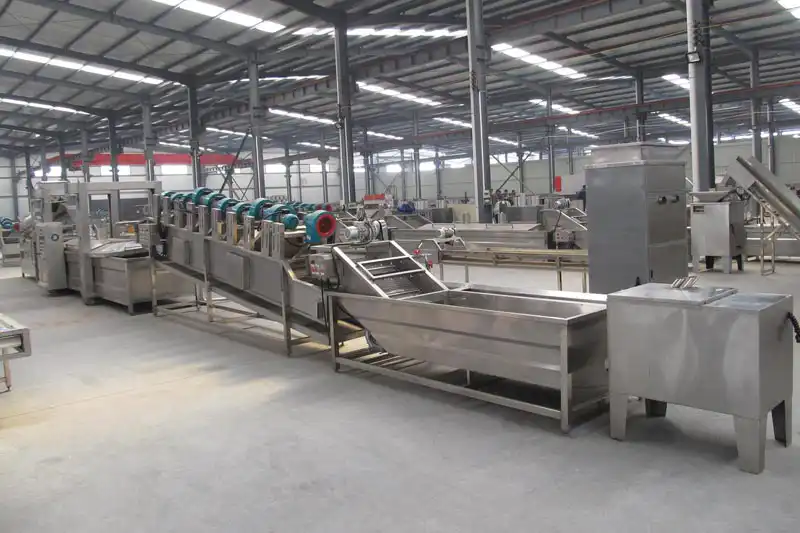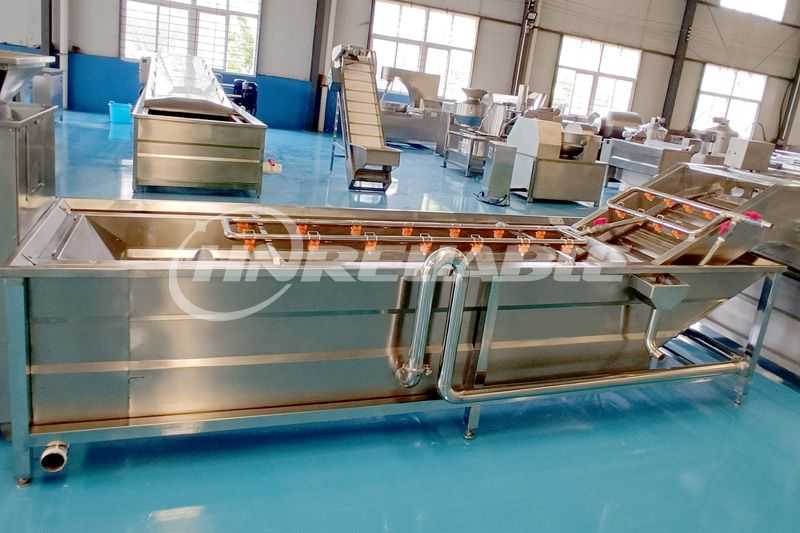 Conclusion:
The Onion Washing Machine offers an efficient and effective solution for cleaning onions post peeling and cutting. It uses an innovative bubble washing technique that ensures thorough cleaning while conserving water. Despite its advanced functionality, the Onion washer machine remains user-friendly and versatile. Proper usage and maintenance are essential for the longevity and efficiency of the machine, making it an excellent investment for those in the food processing industry.