Introduction of Garlic paste production line
Garlic paste production line is mainly used for industrial scale garlic paste production, the produced garlic paste is used in various food industries.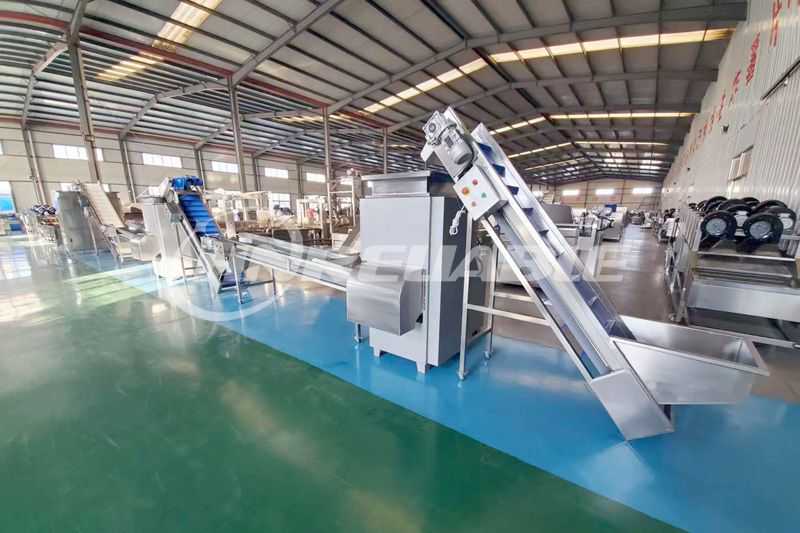 Capacity: 300kg/h,600kg/h,1200kg/h
Processing flow of Garlic paste production line
Elevator - garlic splitting machine - picking conveyor - elevator - garlic splitting machine - picking conveyor - elevator - garlic peeling machine - picking conveyor - garlic washing machine - garlic air dryer - elevator - garlic paste machine - packing machine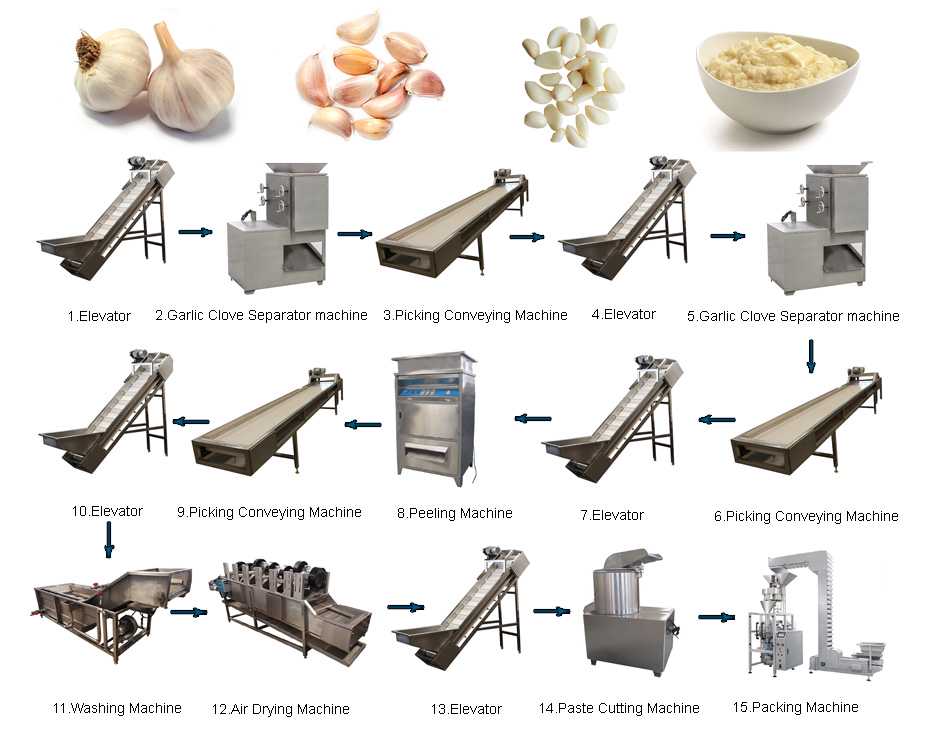 Main Products of Garlic paste production line
Elevator
The elevator is a piece of standard equipment in the garlic processing line, which is used for lifting and conveying garlic in different equipment pieces, which usually need to match different quantities according to the output.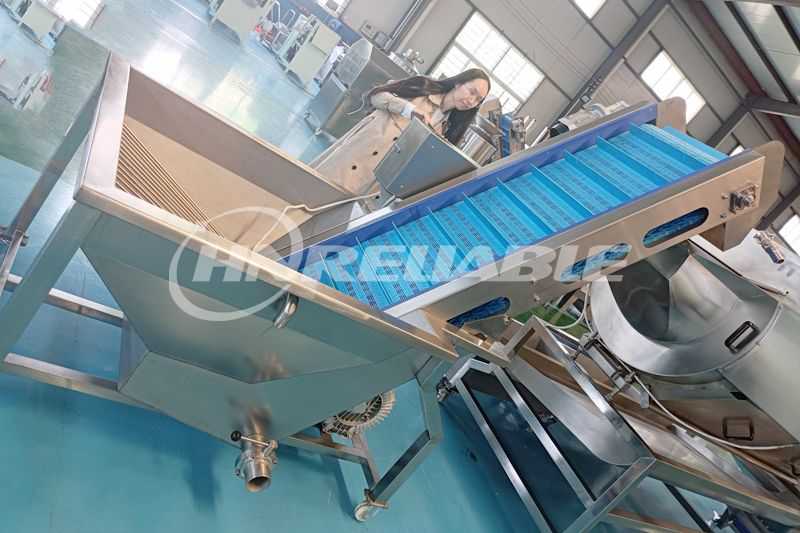 Garlic splitting machine
The garlic splitting machine uses soft rubber wheels that meet environmental standards to perform a hand-peeling simulation to peel the garlic bulbs.
The clearance of the casters of the garlic clove splitting machine can be adjusted, and the garlic balls can be used in any size.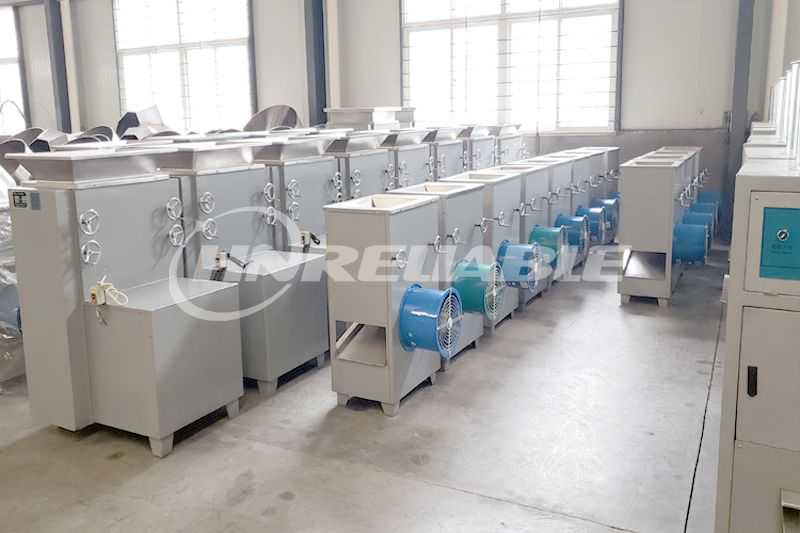 The garlic head, after coarse splitting, has the advantages of no damage to the garlic cloves and a high peeling rate.
The garlic splitting machine is easy to operate with a built-in fan; garlic skin, rod, and clove are separated automatically, and one person can use it alone.
Picking conveyor
After coarse separation, the garlic cloves are transported to the following process through the garlic picking conveyor while picking the residual or incomplete cloves, which is convenient, time-saving, and continuous.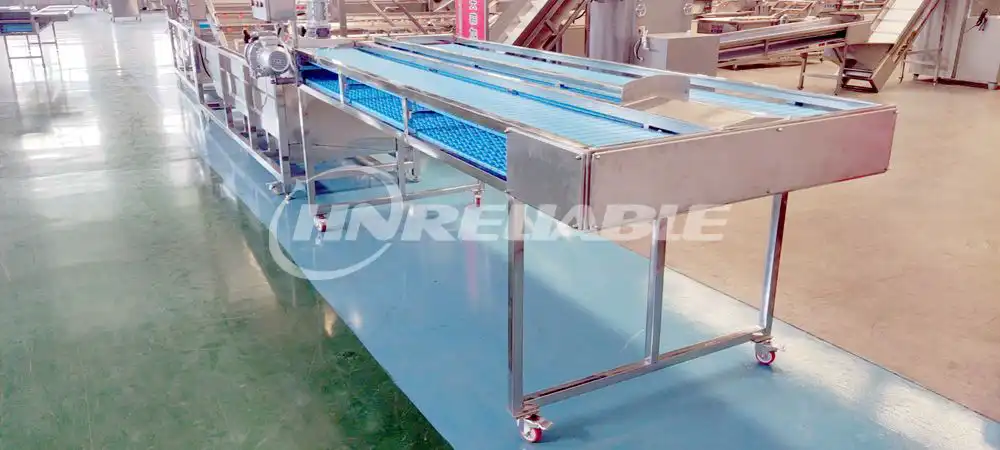 Garlic Peeling Machine
The garlic peeling machine adopts the pneumatic principle to process the broken cloves into garlic rice without any damage, the cloves can be peeled cleanly without soaking, and the peeling rate can reach more than 95% when the garlic is dry, and the garlic skin and rice are separated automatically.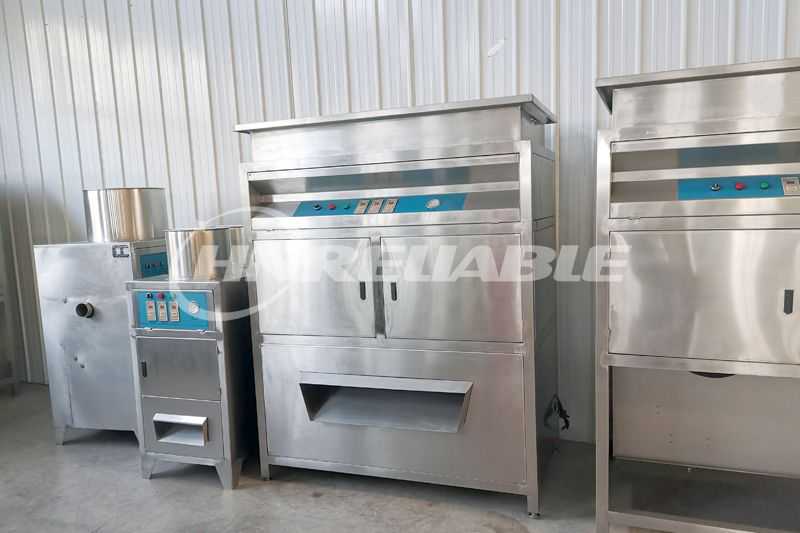 Garlic Cleaning Machine
Garlic washing machine adopts the principle of bubble washing, which can wash off the impurities on the surface of garlic and the waste materials and trimmings produced in the cutting process.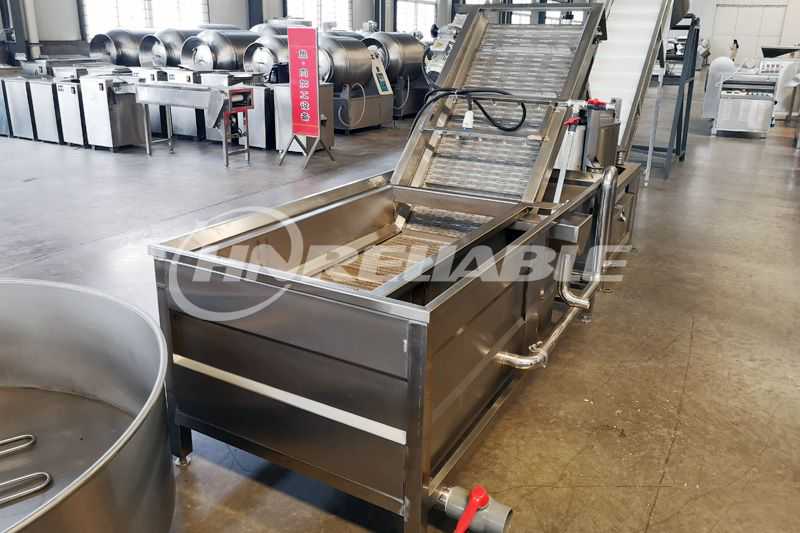 Garlic air drying machine
The garlic air dryer can automatically turn over the garlic slices with the conveyor belt during the conveying process, and together with the powerful fan located above the conveyor belt, it can blow dry the cleaned garlic slices for subsequent processing.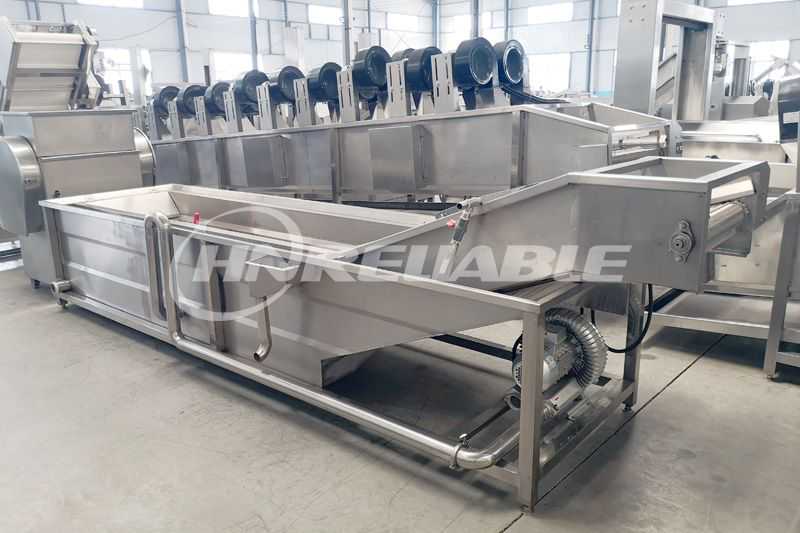 Garlic Mashing Machine
Garlic Mashing Machine is used to quickly grind the cleaned garlic into a paste, which is generally used for mass production of garlic paste.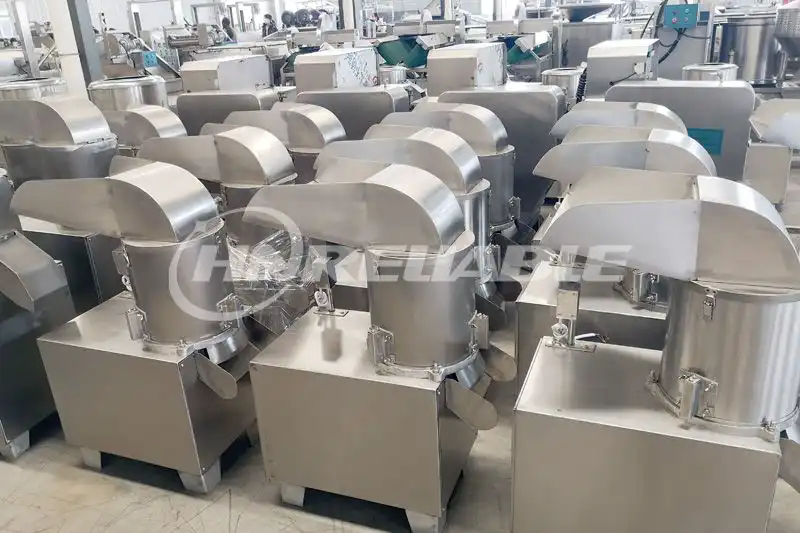 Packing Machine
The packing machine used in the production line of dehydrated garlic slices needs to be customized according to the packing weight, quantity, and size of the filling.