Introduction of the Garlic Drying Machine
The Garlic Drying Machine is a specially designed equipment used in the drying of garlic after washing. It eliminates the surface moisture of the garlic cloves by blowing air over them as they move along the conveyor, preparing them for further processing or packaging.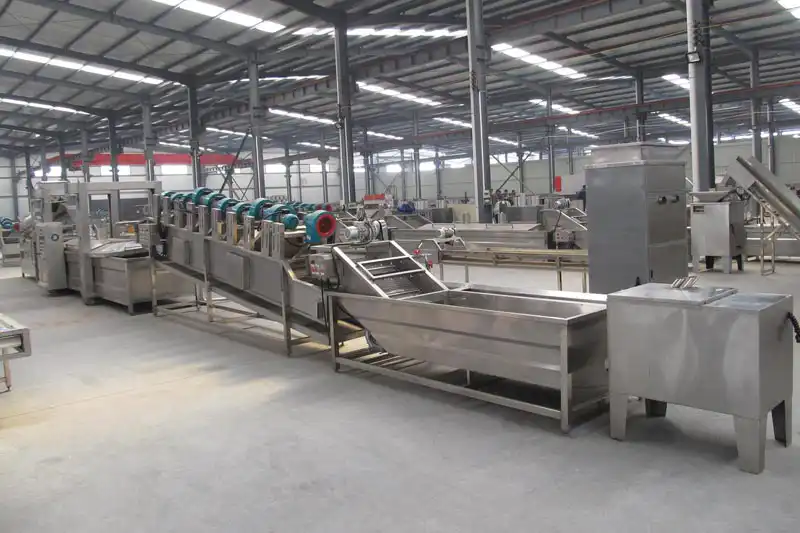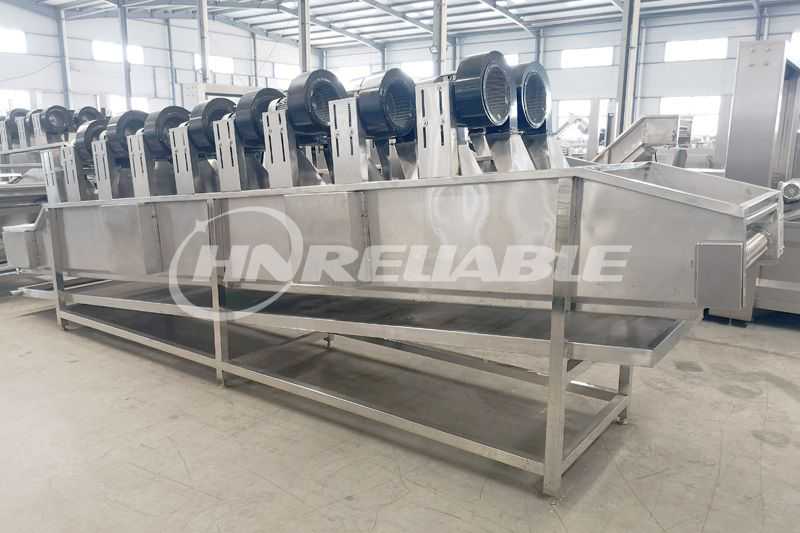 Parts of the Garlic Drying Machine
Conveyor Belt: The main component that transports garlic through the machine for drying.
Air Blowers: These are positioned above the conveyor belt and blow air onto the garlic to remove moisture.
Control Panel: This contains controls to adjust settings like conveyor speed and air blower intensity.
Frame: This provides structural support to the machine.
Motor: Powers the conveyor belt and the air blowers.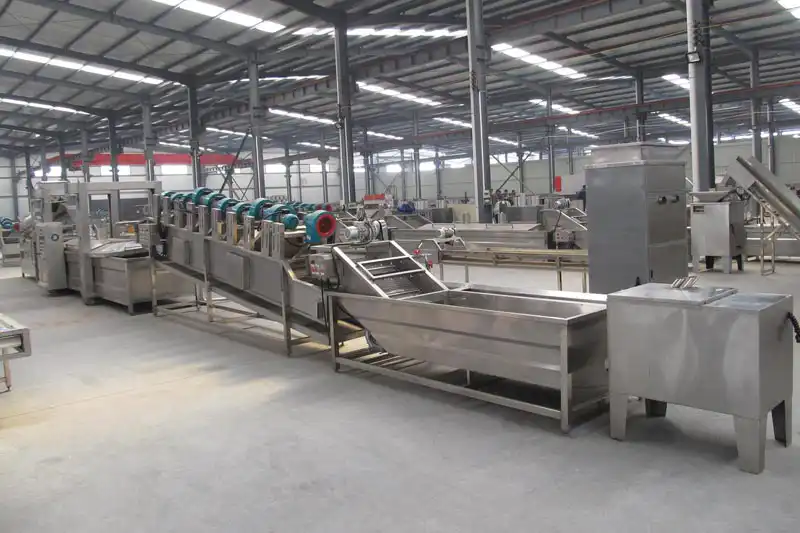 Characteristics of the Garlic Drying Machine
Efficiency: The machine significantly speeds up the drying process, improving overall productivity.
Versatility: It can handle different sizes and types of garlic.
Adjustable Settings: The machine allows for the adjustment of conveyor speed and air blower intensity according to the level of moisture present.
Durability: Constructed with high-quality materials to withstand continuous operation.
Energy-saving: The machine uses energy-efficient components to minimize power consumption.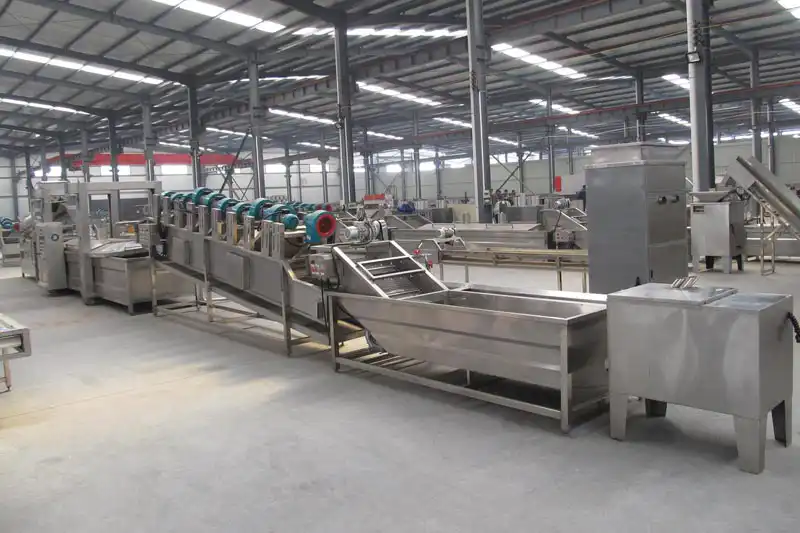 Precautions for Use the Garlic Drying Machine
Regularly inspect and maintain the machine, particularly the conveyor belt and air blowers, to ensure optimal operation.
Do not overload the conveyor belt as this may hinder the drying process and potentially damage the Garlic Air Dryer.
Adjust the Garlic air-drying machine settings according to the volume and type of garlic being dried.
Ensure the machine is clean before starting a new batch to prevent cross-contamination.
Always turn off and disconnect the machine from the power source before performing any maintenance or repairs.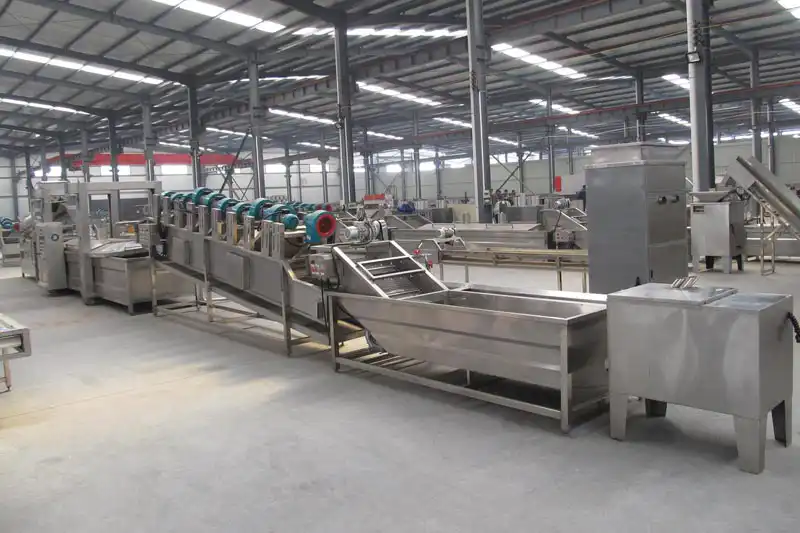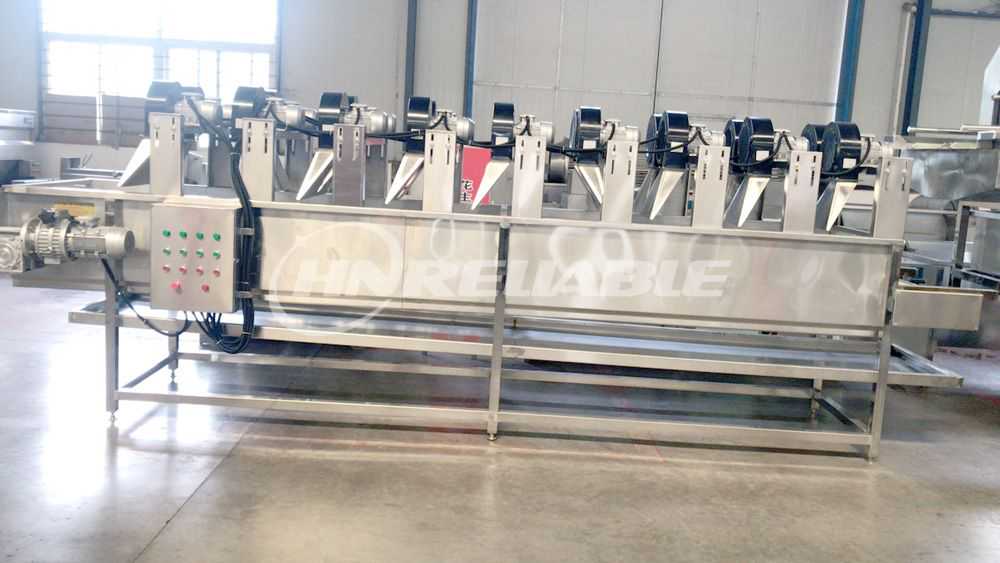 Conclusion:
The Garlic Drying Machine is an essential piece of equipment for any garlic processing operation. It is designed for efficiency, durability, and energy-saving, and helps improve overall productivity. With adjustable settings, it provides flexibility for different sizes and types of garlic.
However, regular maintenance and correct operation are crucial for its longevity and optimal performance. By implementing this machine in your garlic production line, you can enhance the quality and efficiency of your garlic production.