Introduction of Vegetable Dicing cutting machine
The Fruit and Vegetable Dicing Machine is suitable for processing soft ingredients such as dehydrated vegetables, quick-frozen vegetable processing plants, jelly and honey, and food pickles into square and rectangular shapes.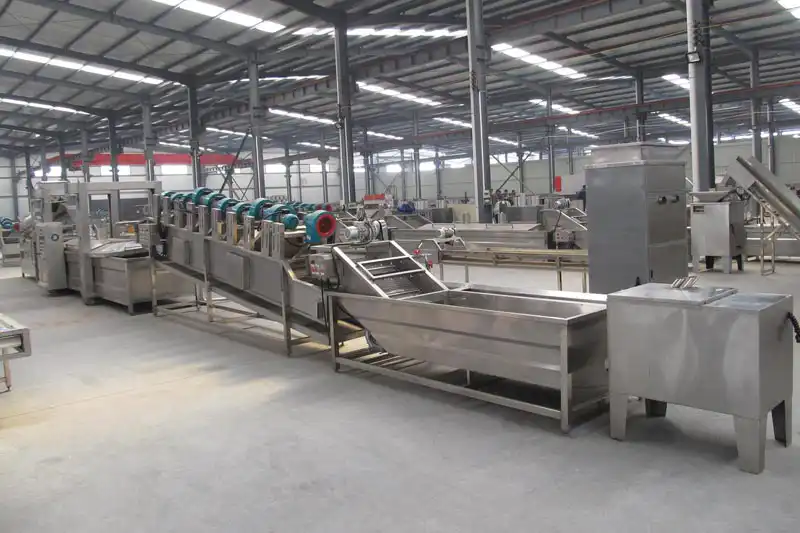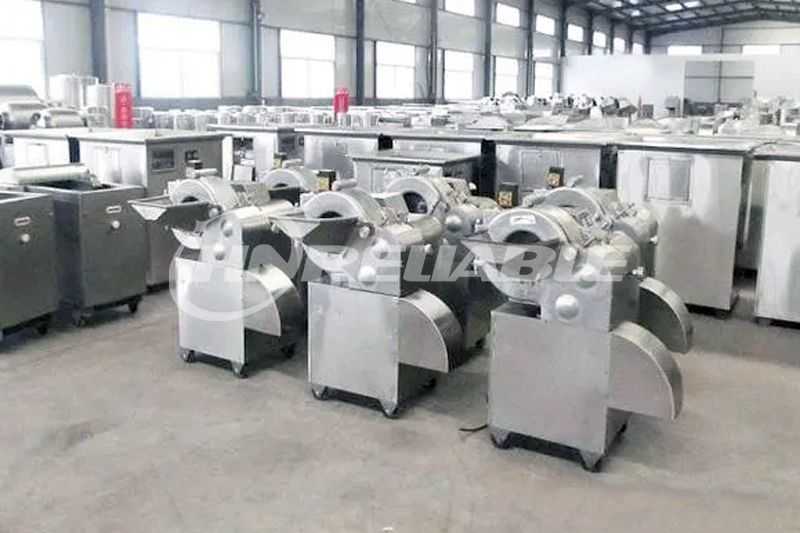 Raw materials of Vegetable Dicing cutting machine
The vegetable dicing machine can cut raw materials such as sweet potatoes, radishes, taro, ham, chilies, apples, kiwis, carrots, pineapples, onions, chilies, peppers, onions, apples, cassava, cucumbers, apricot mushrooms, ginger, winter squash, pumpkins, dragon fruit, purple potatoes, and other fruits and vegetables without a hard shell or hardcore.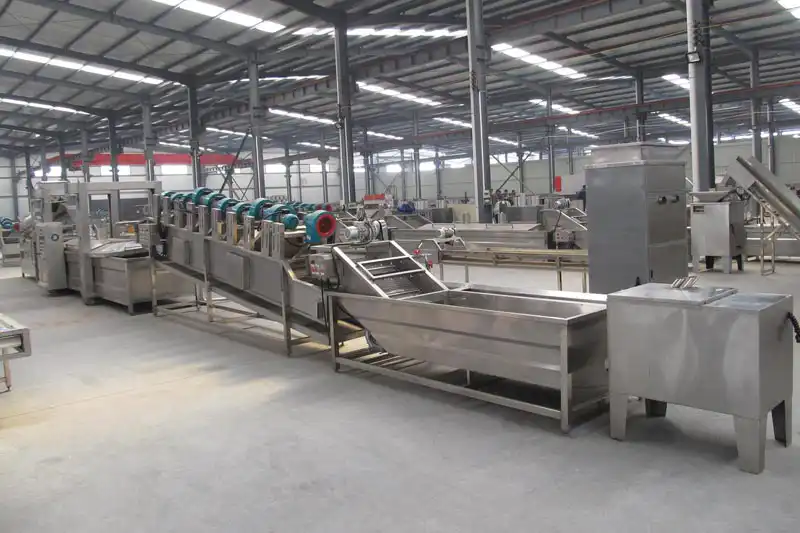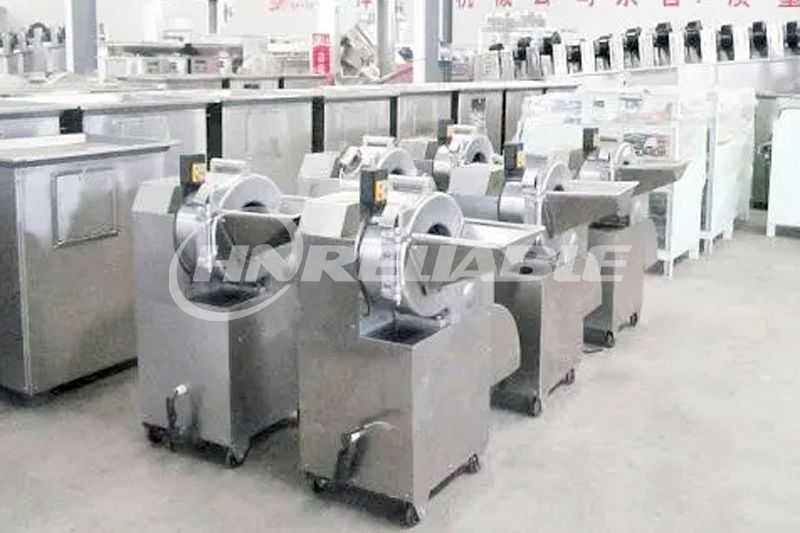 Product Features of Vegetable Dicing cutting machine
1. Vegetable Dicer mainly consist of a base, shell, dial, vertical knife, silk knife body, cross-cutting knife body, transmission system, and electrical control system.
Parts are made of high-quality stainless steel and aluminum alloy to ensure long-term work without rust and corrosion, non-toxic and other characteristics.
2. Fruit and vegetable dicing machine consists of four kinds of knives, sharp knives, good toughness, not easy to break, and improved work efficiency.
3. The switch used in the dicing machine for fruits and vegetables is an imported waterproof type. That is, on and off, the operation is very safe.
4. The design of the dicing machine is advanced, easy to operate, low energy consumption, high efficiency, one-time forming, regular shape, smooth cutting surface, high forming rate, and no broken.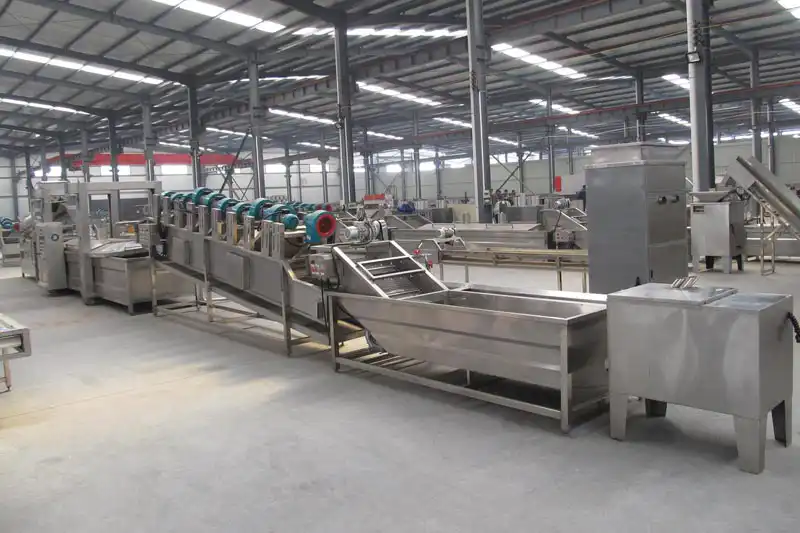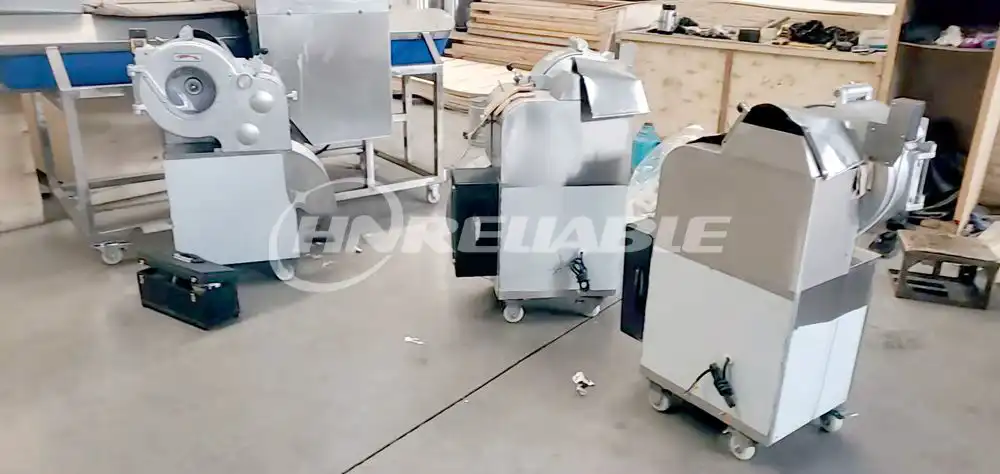 Technical parameters of Vegetable Dicing cutting machine
| Model | Power | Dimensions | Weight | Capacity |
| --- | --- | --- | --- | --- |
| QD-600 | 0.75kw/380v | 765x720x1285mm | 100kg | 1000kg/h |