Introduction of the Onion Elevator
The Reliable Onion Elevator is a state-of-the-art machine designed to elevate and transfer onions from one processing stage to the next. This onion conveyor elevator is an essential component for large-scale, industrial onion processing, ensuring seamless and efficient transfer of onions, particularly from the root cutting stage to the subsequent processing units.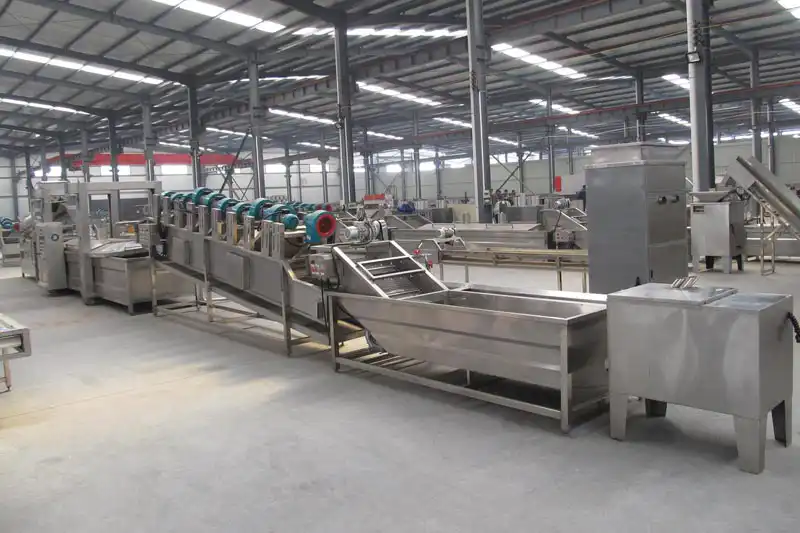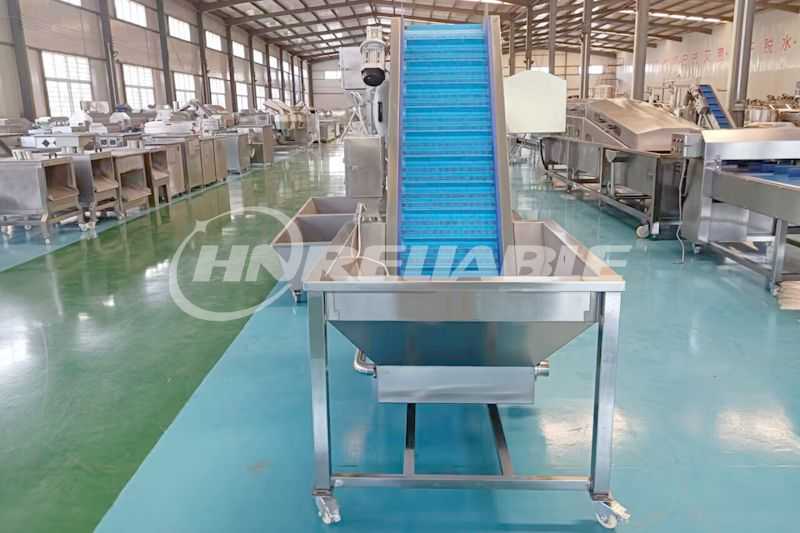 Components of the Onion Elevator
The Reliable Onion Elevator comprises of:
a) Bucket System: This is the actual conveyance method that physically lifts the onions from one level to another.
b) Drive Mechanism: This is the motor and transmission system that powers the movement of the elevator.
c) In-feed Hopper: This is the section where the onions are loaded onto the elevator.
d) Discharge Chute: This is the point where the elevated onions are offloaded to the next stage of the process.
e) Support Structure: This ensures the stability and durability of the machine.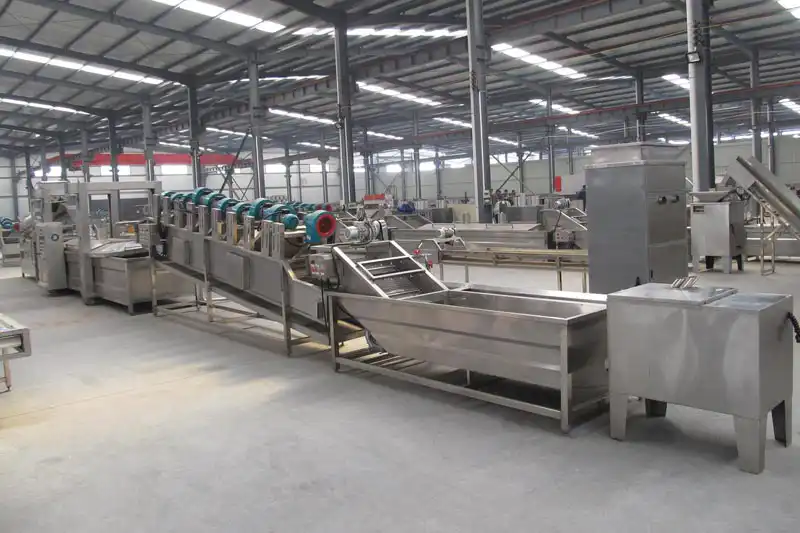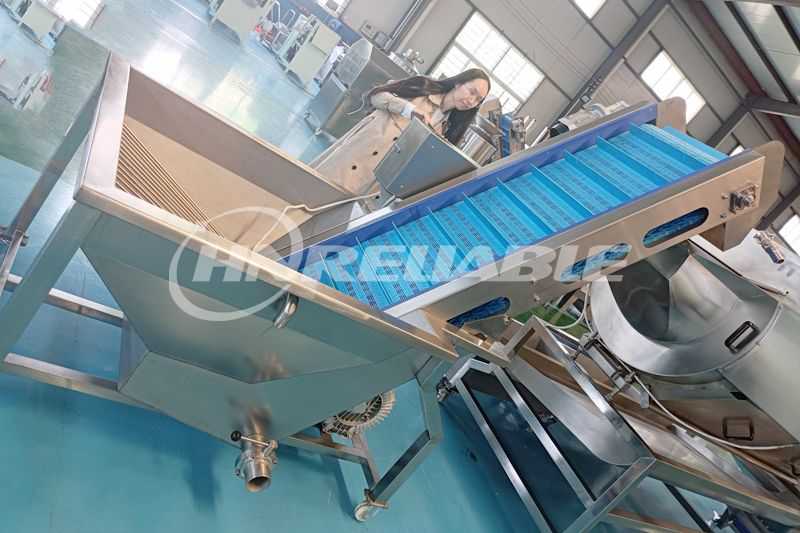 Characteristics of the Onion Elevator
High-Capacity: Designed to handle large volumes of onions, contributing to overall processing efficiency.
Durability: Built with robust materials to withstand the rigors of industrial use.
Efficiency: Its high-speed operation allows for quick and seamless transfer of onions.
Versatility: It can be adjusted to accommodate different heights, depending on the specific needs of the processing line.
Ease of Maintenance: The design allows for easy access to all parts, simplifying cleaning and maintenance processes.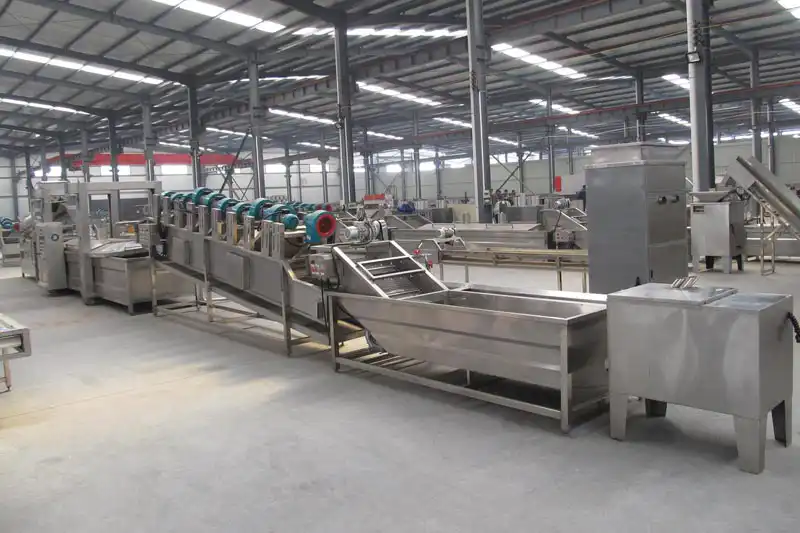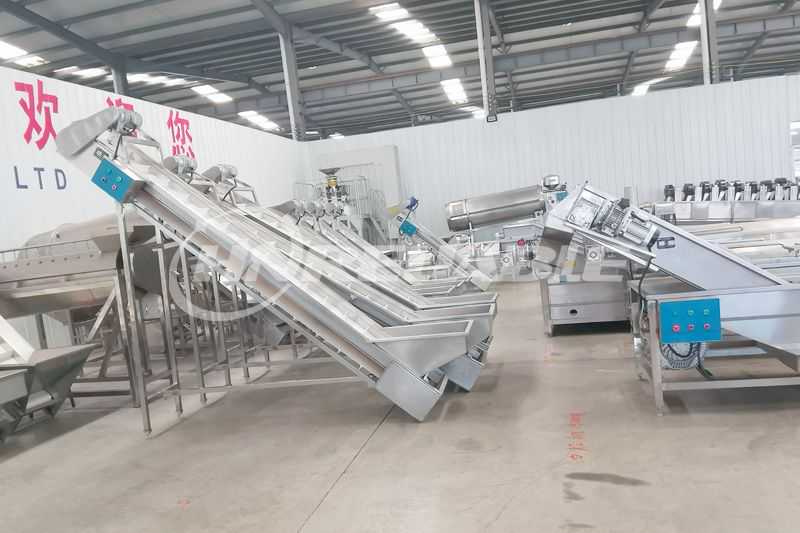 Operational Precautions of the Onion Elevator
Operator Training: The operator must be adequately trained in the usage and safety precautions of the machine.
Routine Inspection: Regular check-ups for wear and tear, especially in the drive mechanism, is essential.
Safety Precautions: Always use the machine within its load limit to avoid overloading and possible damage.
Cleaning: Ensure regular and thorough cleaning to maintain hygiene standards.
Emergency Situations: Be aware of emergency stop controls and procedures in case of any malfunctions or emergencies.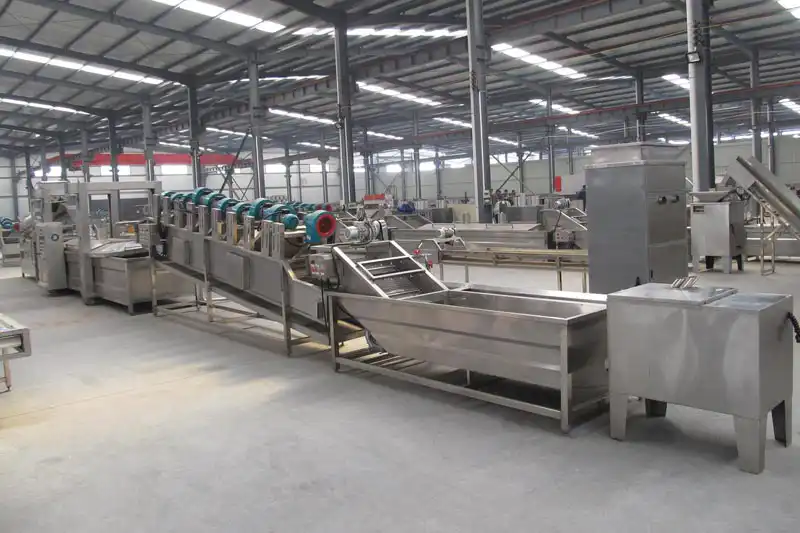 Conclusion
The Reliable Onion Elevator is a vital component in the industrial processing of onions, providing efficient and effective transfer of produce between processing stages. By maintaining high-capacity and efficient operation, it significantly enhances the overall productivity of any onion processing line. However, proper use, maintenance, and adherence to safety measures are crucial for the machine's optimal performance and lifespan.