Introduction to the Vegetable Air-drying Machine
The Vegetable Air-drying Machine is an essential piece of equipment in the food processing industry, designed to efficiently remove excess moisture from vegetables after washing. By leveraging powerful air jets, it ensures the produce is perfectly prepared for further processing or packaging.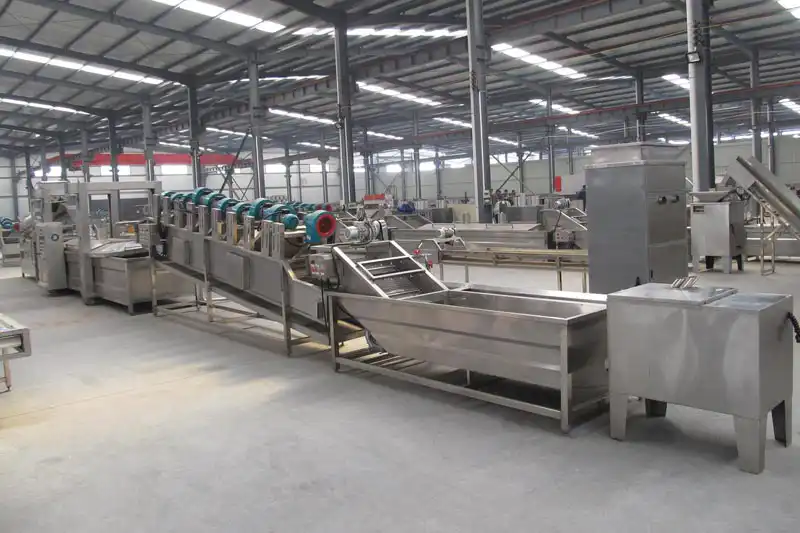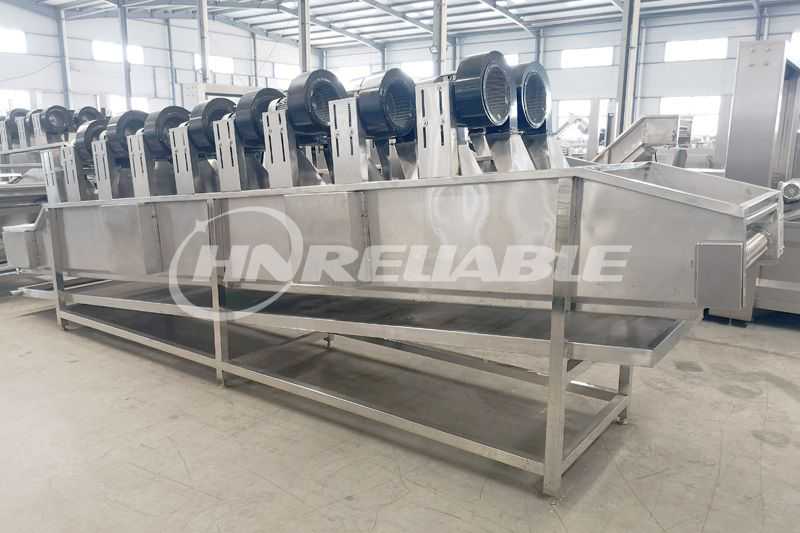 Components of the Vegetable Air-drying Machine
The Vegetable Air-drying Machine comprises several parts: a robust body made of stainless steel, a conveyor belt for transporting the vegetables, a high-speed air blower system to produce the drying air jets, and a control panel to manage the operation of the machine. These components work in unison to provide an efficient drying process.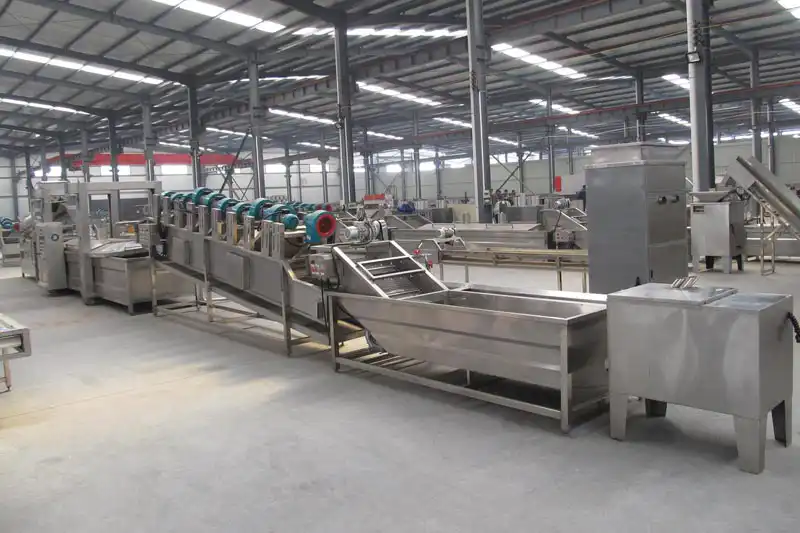 Characteristics of the Vegetable Air-drying Machine
Efficient Drying: The machine uses a powerful air blower system to effectively remove moisture from the surface of the vegetables.
Adjustable Speed: The conveyor belt speed can be adjusted to match the drying needs of different types of produce.
Hygienic Operation: Its stainless steel construction helps prevent bacterial growth and is easy to clean.
High Capacity: The machine can handle a large amount of produce, making it suitable for industrial use.
Energy-saving: Despite its powerful performance, the machine is designed to operate with low energy consumption.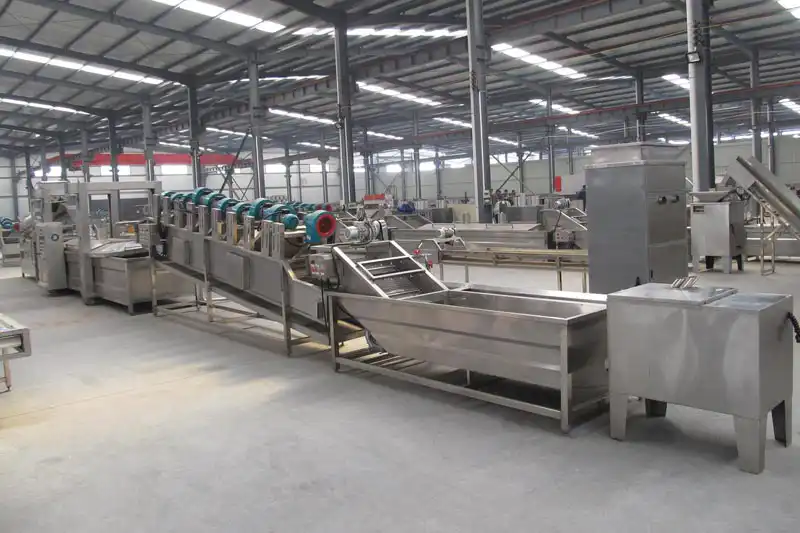 Usage Guidelines for the Vegetable Air-drying Machine
Ensure the Vegetable Air-drying Machine is properly installed and connected to a power source before use.
Do not overload the machine to maintain the efficiency of the drying process.
Always adjust the conveyor speed based on the type and amount of vegetables to ensure optimal drying.
Regularly clean the machine to maintain hygiene standards and prevent bacterial growth.
Inspect the air blower system frequently to ensure it is working effectively.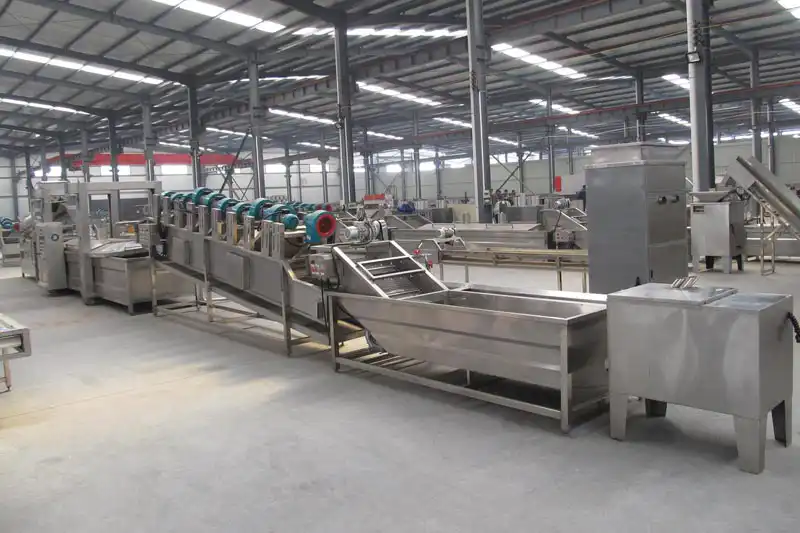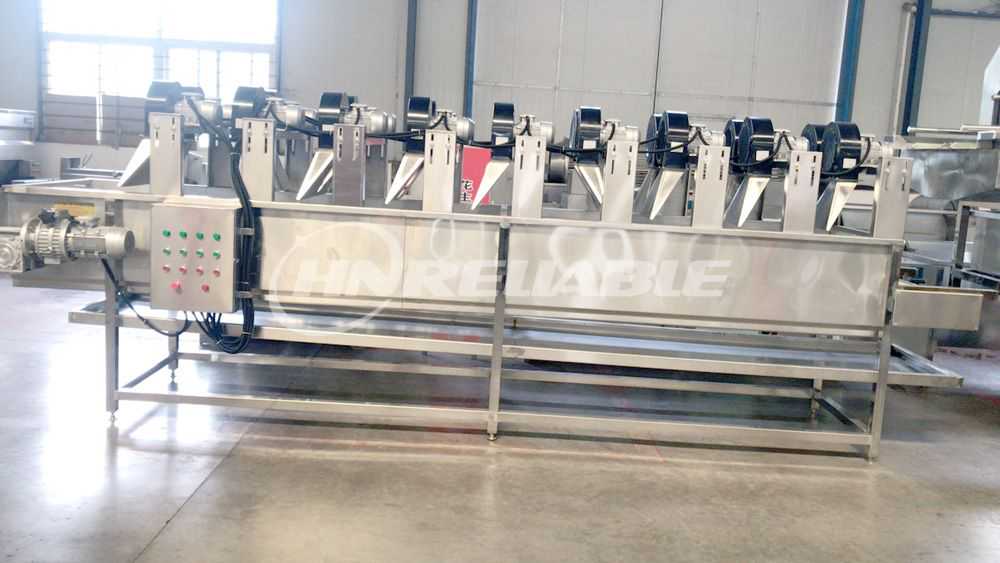 Conclusion
The Vegetable Air-drying Machine is a valuable addition to any food processing line. It offers efficient drying, adjustable speeds, hygienic operation, high capacity, and energy-saving features, making it a reliable and cost-effective choice. Regular maintenance and proper operation are crucial to maximize the machine's effectiveness and longevity.