Introduction of the Garlic Sorting Conveyor
The Garlic Sorting Conveyor is an essential piece of equipment designed for sorting and segregating garlic in production lines. The Garlic Inspection Conveyor streamlines the process of sorting garlic based on various parameters such as size, quality, and cleanliness, thereby improving the efficiency of the production line.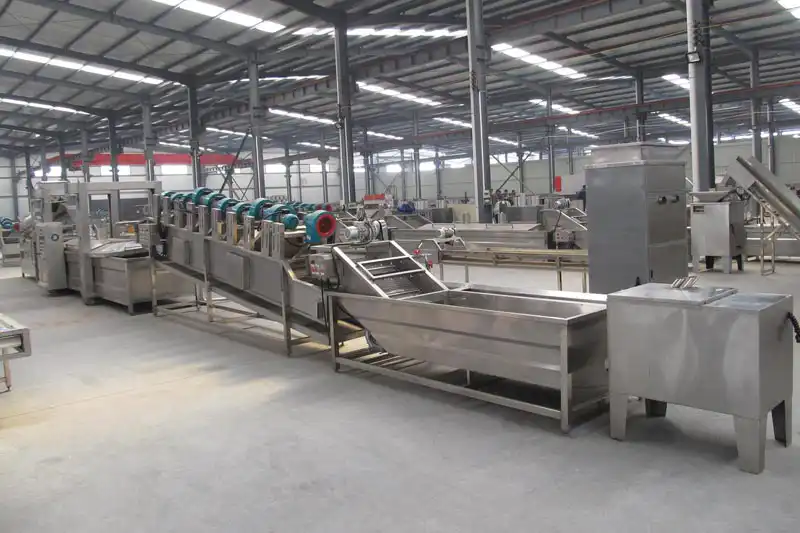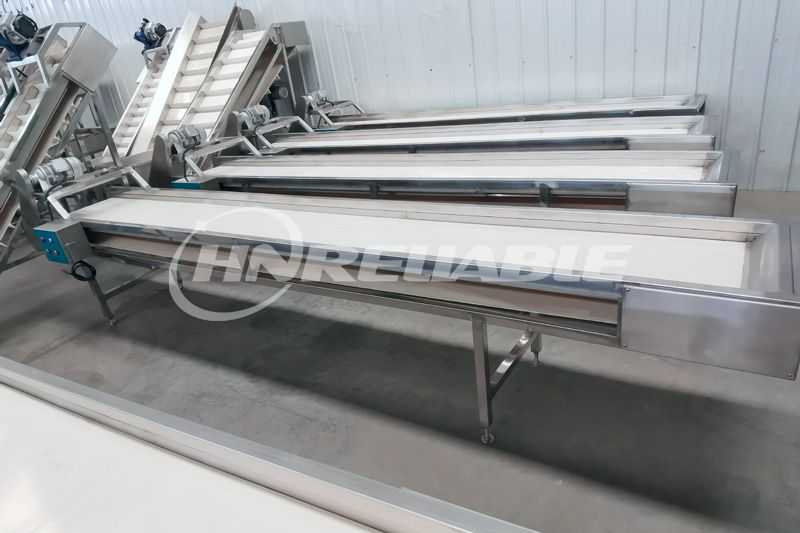 Parts of the Garlic Sorting Conveyor
Conveyor Belt: This is the primary component that moves the garlic through the machine for sorting.
Sorting Table: This is a working area where operators manually inspect and sort the garlic.
Control Panel: Here, various settings of the machine, such as speed and direction of the conveyor, can be adjusted.
Support Frame: This provides structural support and stability to the machine.
Motor: This powers the conveyor belt.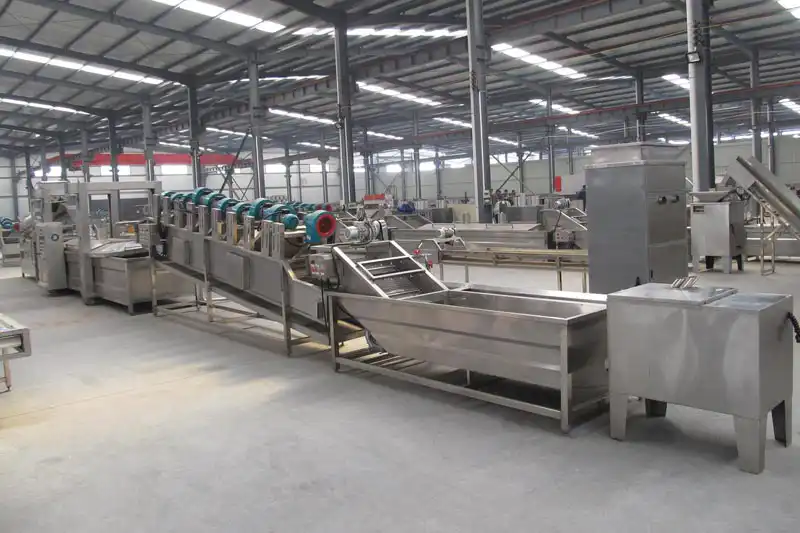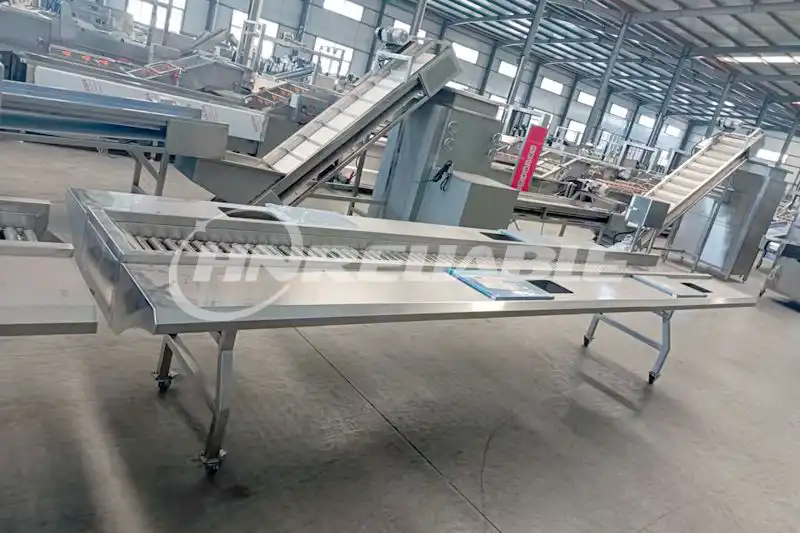 Characteristics of the Garlic Sorting Conveyor
Efficiency: The machine significantly speeds up the sorting process, resulting in increased productivity.
User-friendly: The machine is simple to operate with an easy-to-use control panel.
Versatility: It can handle different types and sizes of garlic.
Durable: Made with sturdy materials, the machine can withstand prolonged use in various conditions.
Safety: The machine is designed with safety in mind, minimizing risks during operation.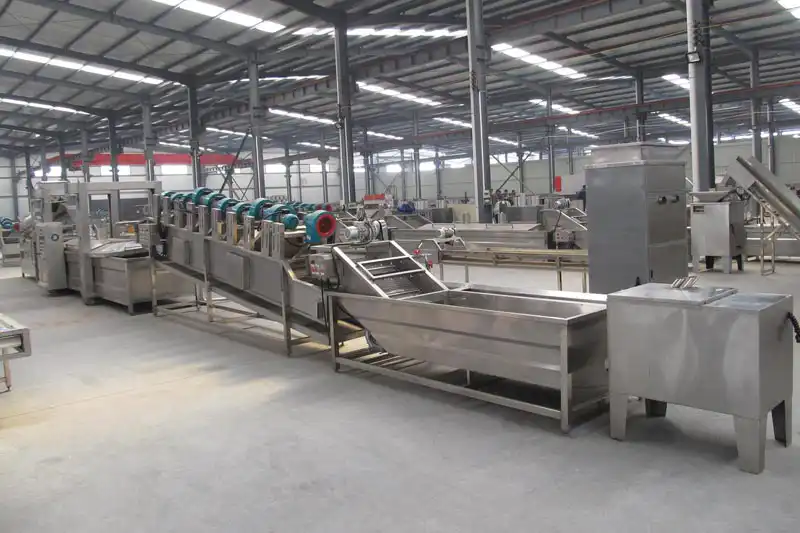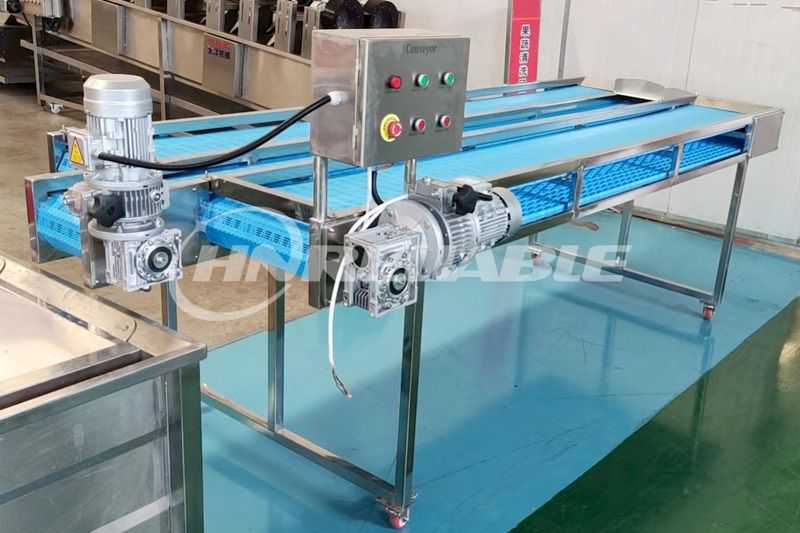 Precautions for Use the Garlic Sorting Conveyor
Regularly inspect the machine to ensure all parts, especially the conveyor belt, are in good working condition.
Do not overload the sorting table as this may hinder the sorting process and potentially damage the machine.
Always turn off and disconnect the machine from the power source before performing any maintenance or repairs.
Adjust the speed of the conveyor belt according to the volume and type of garlic being sorted.
Operators should use safety equipment, such as gloves, to protect themselves during the sorting process.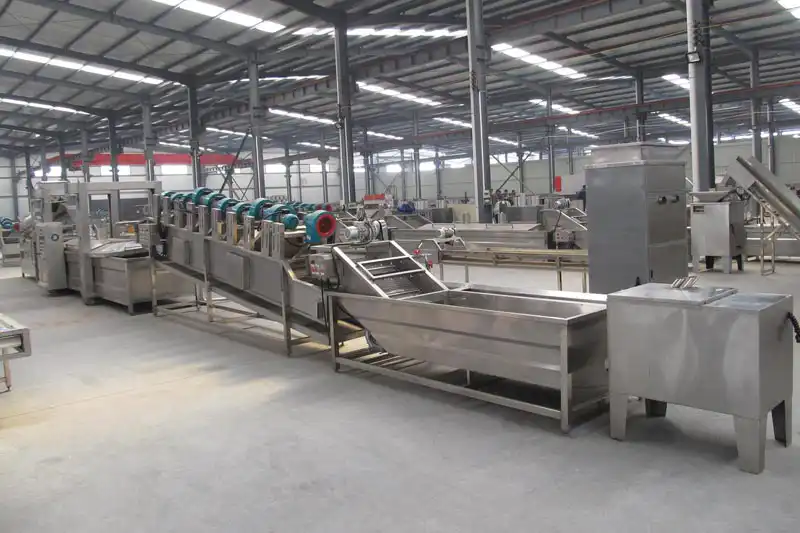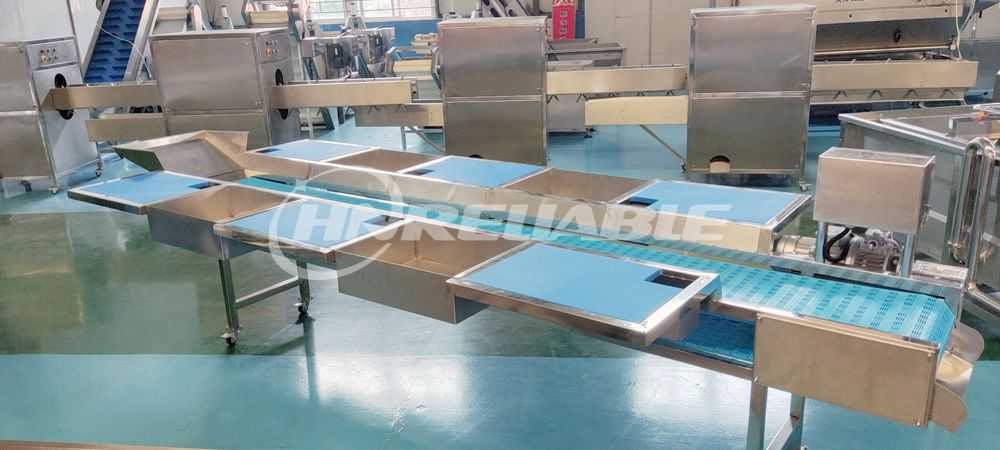 Conclusion:
The Garlic Inspection Conveyor is a valuable asset in any garlic processing operation, providing an efficient, user-friendly, and safe means of sorting garlic. While it offers robust performance, it requires regular maintenance and appropriate handling to ensure it remains in optimal working condition. By implementing this machine in your production line, you can significantly enhance your productivity and ensure consistent quality of your garlic products.