Introduction to the Potato Chips Air-Drying Machine
The Potato Chips Air-Drying Machine is an industrial device designed to remove surface moisture from potato chips through a powerful air blowing mechanism. This step is crucial in ensuring the optimal crispness and quality of the final product.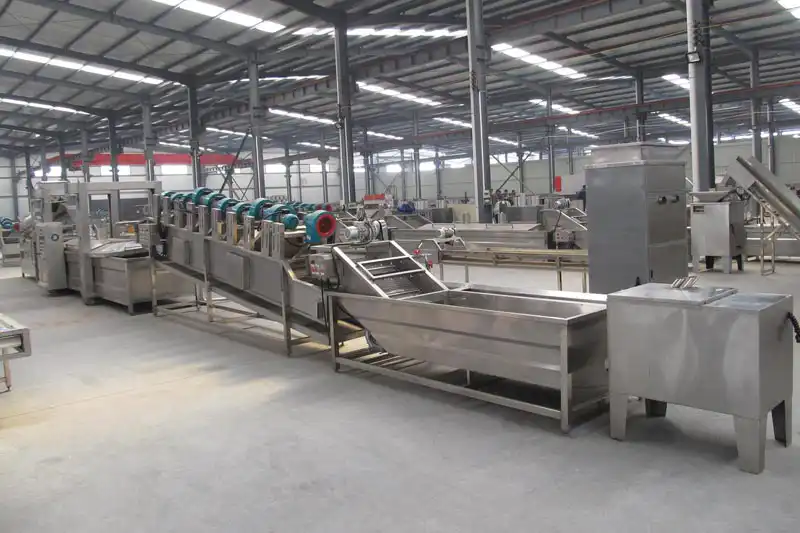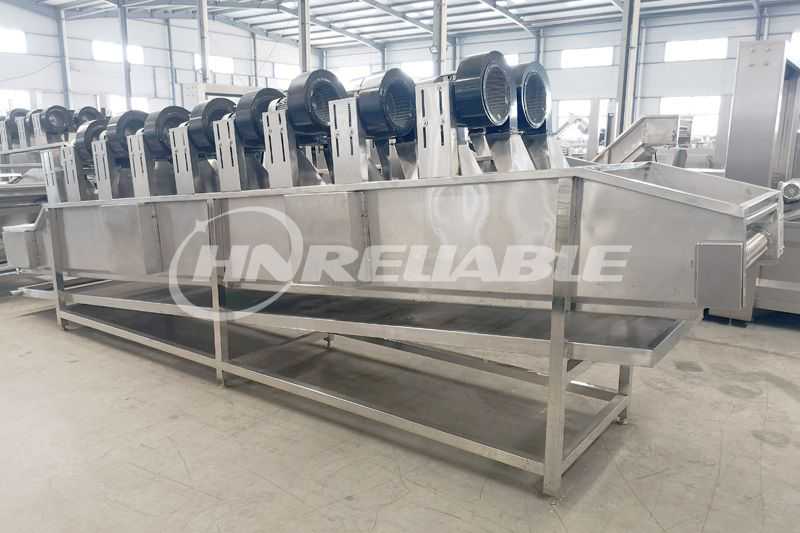 Components of the Potato Chips Air-Drying Machine
This machine is primarily composed of a conveying system, an upper air-blowing device, and an adjustable speed control mechanism. The conveying system ensures smooth and continuous movement of the chips, the air-blowing device uses strong wind power to blow off the water, and the speed control mechanism helps manage the drying process according to the moisture content of the chips.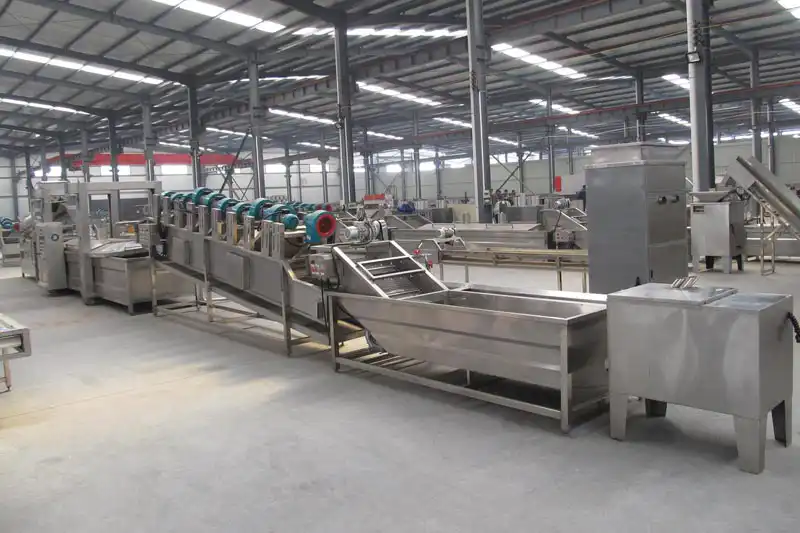 Characteristics of the Potato Chips Air-Drying Machine
The machine is highly efficient in removing surface moisture, ensuring the chips are perfectly dried before the next step in the processing line.
Its adjustable speed control allows for a customizable drying process based on individual requirements.
The machine's sturdy construction ensures long-lasting performance and minimal maintenance.
Its design allows for easy cleaning and sanitation, ensuring hygiene standards are met.
The machine is designed for energy efficiency, reducing operational costs.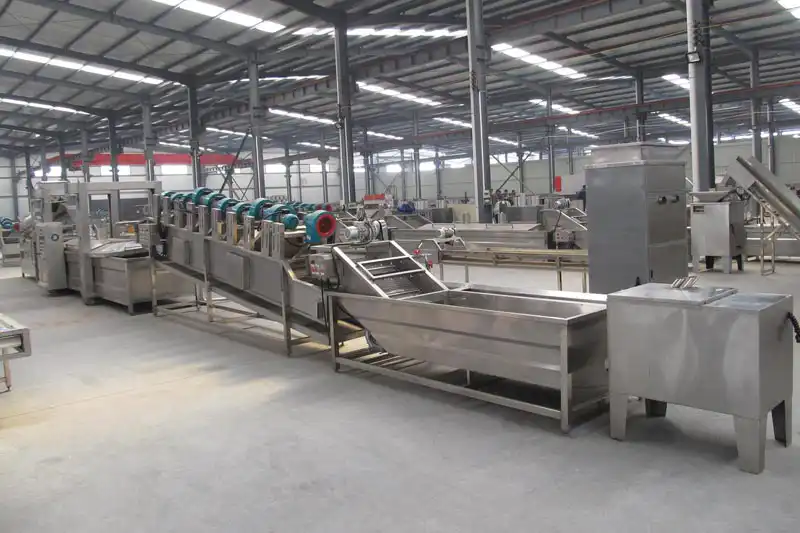 Precautions in Using the Potato Chips Air-Drying Machine
Always ensure the machine is properly grounded to avoid electrical faults.
Do not overload the machine beyond its capacity, as this can impact drying efficiency.
Regularly clean the machine to maintain hygiene and prevent possible contamination of the chips.
Ensure the speed is appropriately adjusted based on the wetness of the chips to achieve optimal drying.
Regularly inspect the machine for any potential wear and tear and schedule timely maintenance to avoid unexpected breakdowns.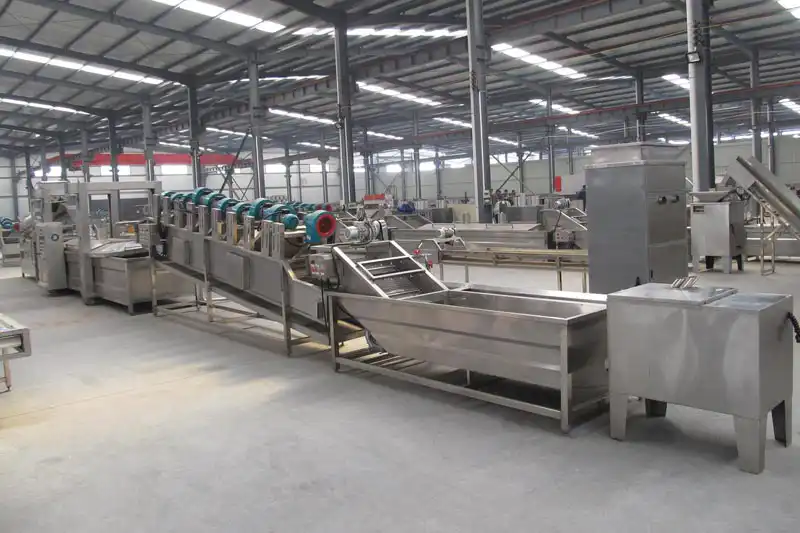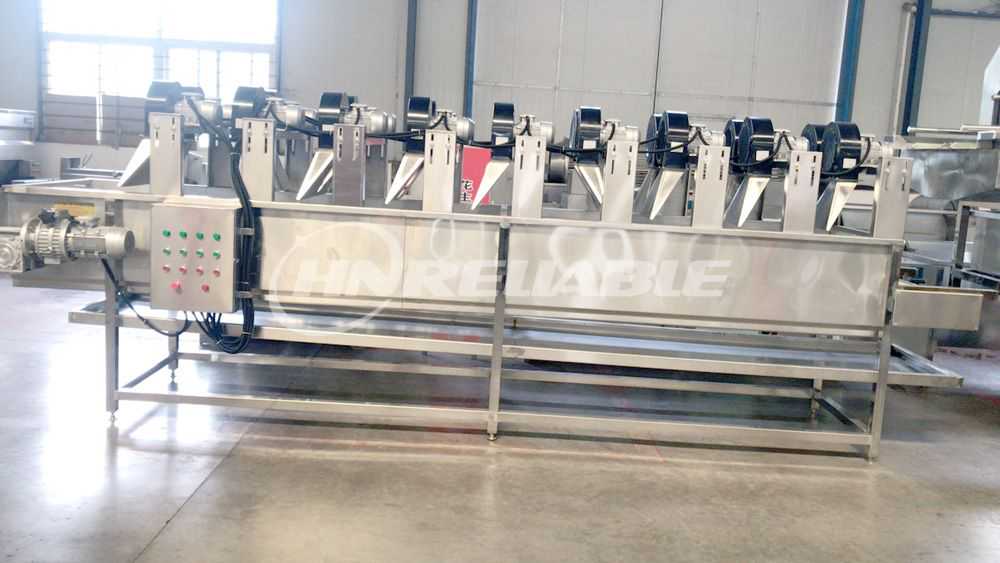 Conclusion
The Potato Chips Air-Drying Machine is an indispensable part of the potato chips production line. By effectively removing surface moisture from the potato chips, it ensures the quality and crispness of the final product, making it a reliable and efficient choice for potato chip producers. With its customizable speed control and easy maintenance, this machine offers both efficiency and convenience in a single device.