Why We Need an Onion Peeling Machine?
Often consumed in our meals, onion is a simple yet delicious ingredient. Its tender, juicy, and spicy quality is critical in cuisines worldwide.

Nicknamed the "Queen of Vegetables," onion's high nutritional value provides benefits like cancer prevention, cardiovascular health maintenance, appetite stimulation, and improved digestion.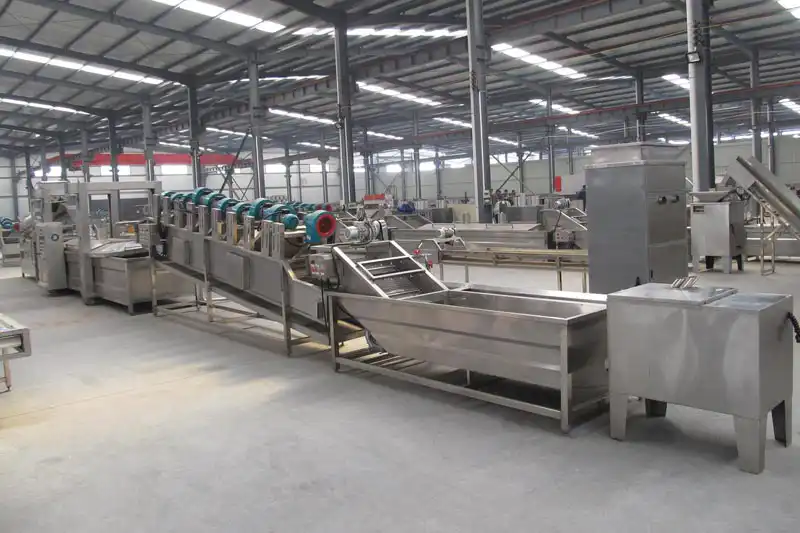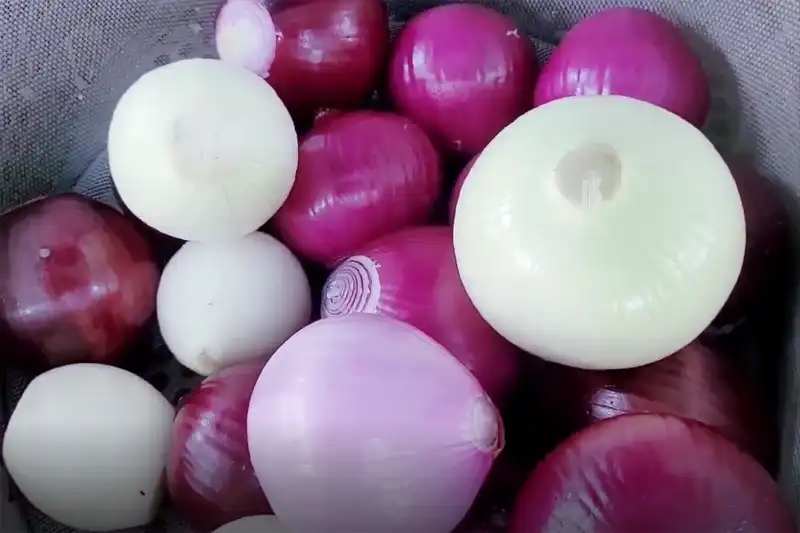 However, manually peeling and cleaning onions is an uphill task. Manual labor suffices for small quantities, but industries often must process substantial amounts.
Manual peeling not only consumes time and effort, but it's also challenging to ensure the peeling rate and onion integrity.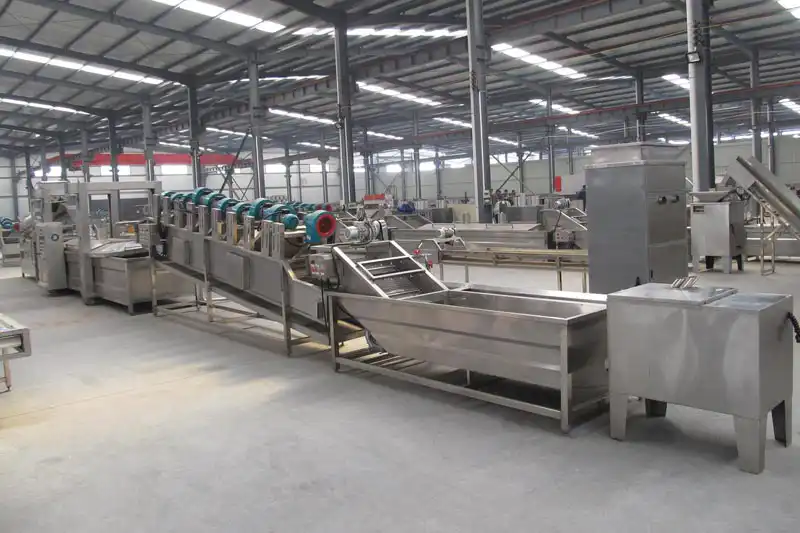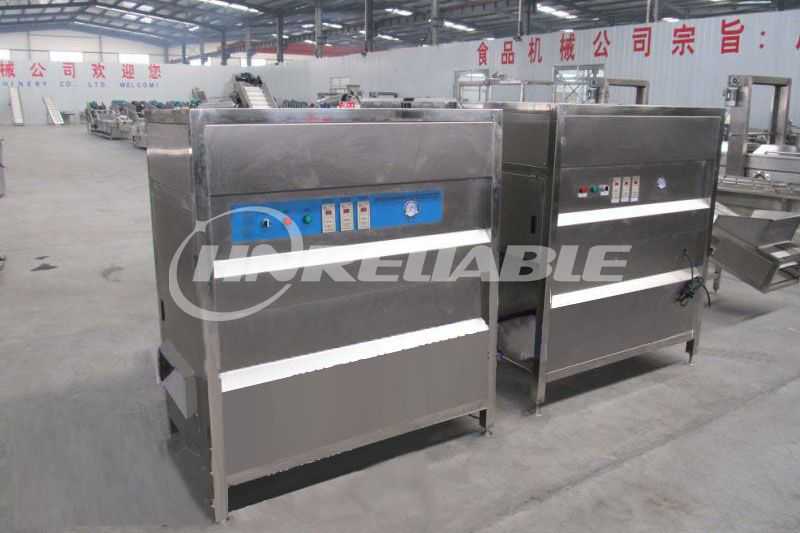 Here, the onion peeling machines steps in, efficiently solving this peeling predicament.
Introduction of Onion Peeler Machine
An onion peeler machines uses unique peeling technology researched on the outer structure of onions. With this technology, the onion can achieve optimal peeling without using blades. Simultaneously, the onion peeler machine can automatically complete the onion feeding, peeling, and discharging processes. One operator can manage multiple devices simultaneously.
Additionally, since no water is used during processing, the freshness of onions is not compromised, and the product can stay fresh for a period. The onion peeling machine provides an impressive peeling rate of over 99%, irrespective of the onion clove's size, making it ideal for mass processing.
Features of Onion Processing Machine
The onion-processing machine excels in automation, allowing one person to operate multiple devices simultaneously.
Onion petals undergo the peeling process without blade contact or hardness friction, ensuring the processed products' integrity, freshness, and pollution-free nature.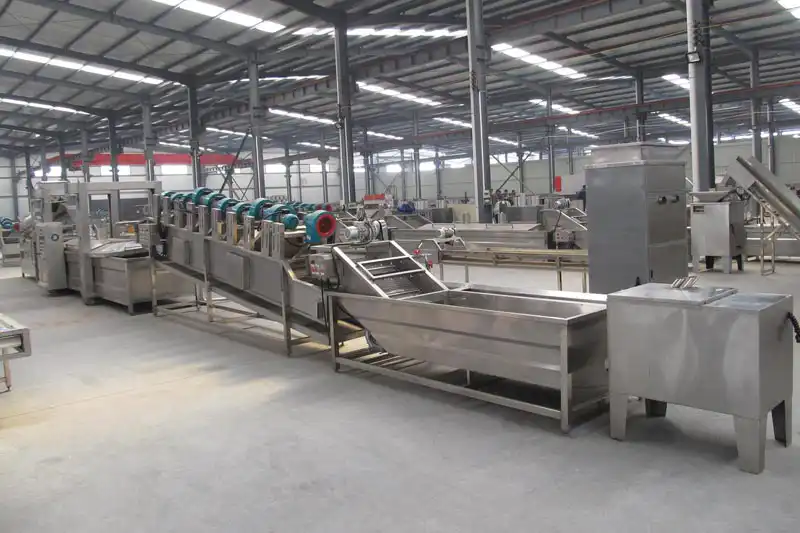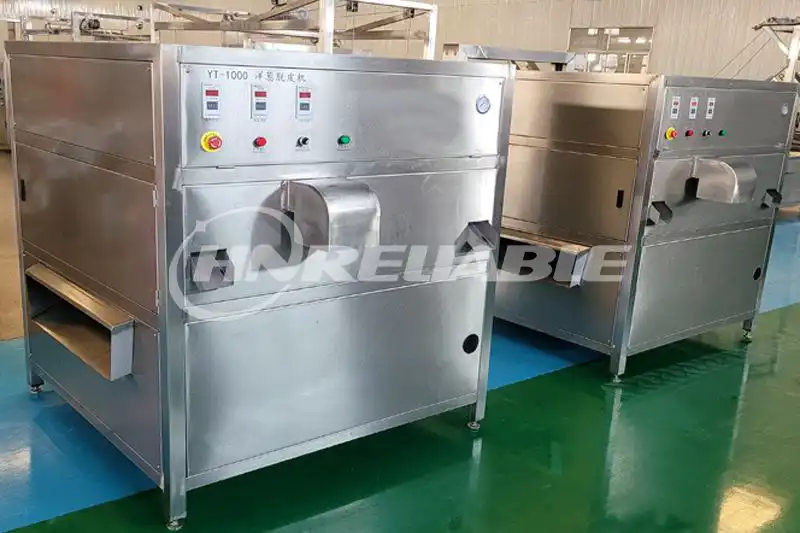 With automatic temperature control and an automated material guiding device, the machine guarantees a seamless peeling experience, wherein the onion core and peel are automatically separated. The onions remain undamaged during the process, so they can be stored for many days, ensuring the product meets hygiene standards.
Durability and Maintenance of the Onion Peeler Machine
The onion peeling machine is designed with longevity in mind. High-quality materials and components ensure that the device performs optimally for years. Regular maintenance involves simple procedures such as cleaning after usage and periodic checks for any mechanical issues. With easy-to-follow guidelines, the machine's upkeep remains hassle-free, prolonging the equipment's lifespan and effectiveness.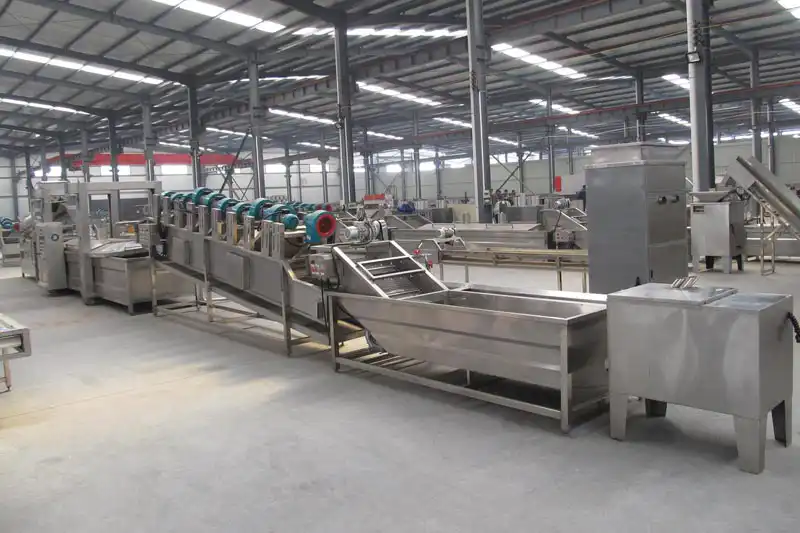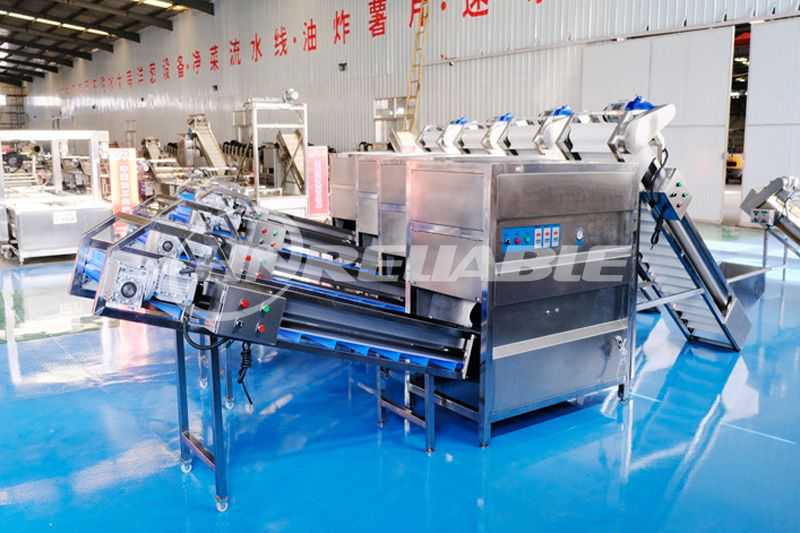 Cost-Effective Solution with the Onion Peeler Machine
Adopting the onion peeling machine in your operation is a financially sound decision. It reduces labor costs significantly by automating the tedious process of onion peeling. The machine's high efficiency also means you can process more onions in less time, optimizing production rates and boosting your revenue.
Customer Testimonials for the Onion Peeler Machine
Our customers vouch for the efficiency and reliability of the onion peeling machine. From small-scale kitchens to large food processing industries, users appreciate the machine's simplicity, performance, and durability. The positive feedback we continually receive is a testament to the machine's quality and effectiveness.
Safety Features of the Onion Peeler Machine
Safety is a primary concern in the design of the onion peeler machine. The machine is built with safety guards and emergency stop features to ensure the operator's safety. Furthermore, the bladeless design reduces the risk of accidental injuries during the operation.
Sustainability and Eco-friendliness of the Onion Peeler Machine
In line with sustainable practices, the onion peeling machine is engineered with eco-friendliness in mind. The dry peeling process eliminates water usage, reducing the environmental footprint of your operation. Furthermore, its energy-efficient design can help lower your overall energy consumption.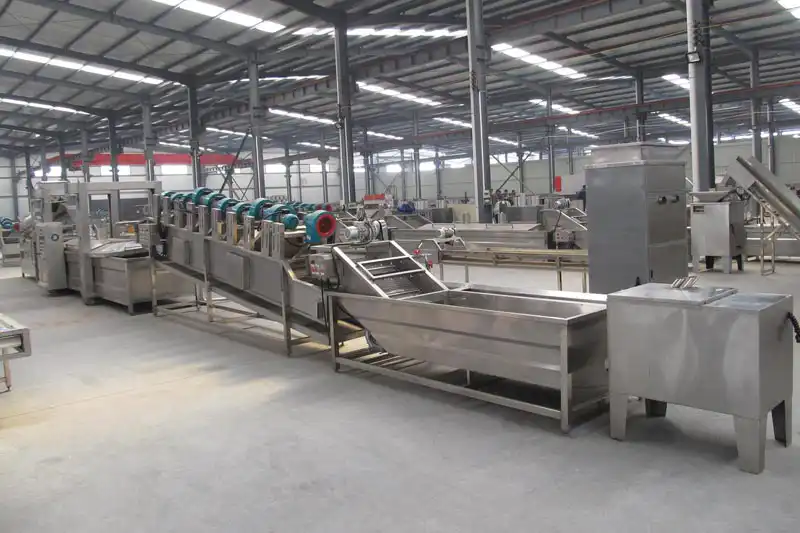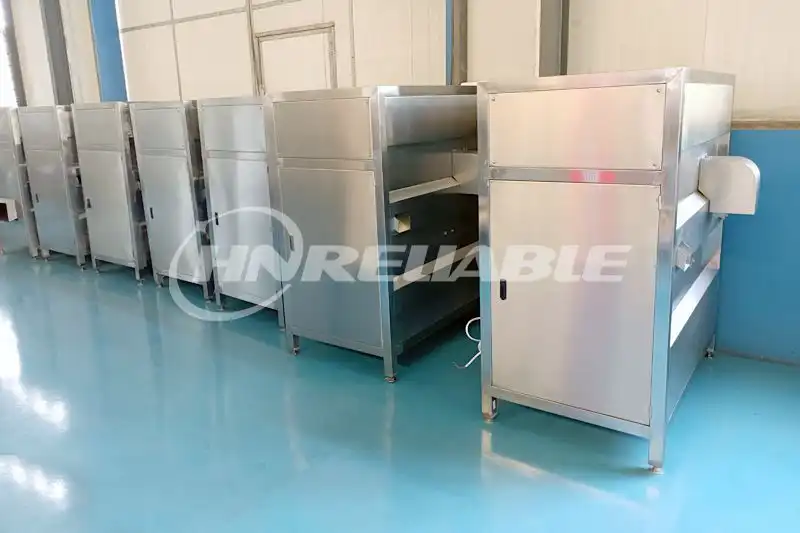 Technical Support and After-Sales Service
Our commitment to customers extends beyond the sale of the machine. We offer comprehensive technical support and after-sales services. These include installation guidance, troubleshooting assistance, and spare parts replacement. Our dedicated team ensures that your onion peeling machine continues to perform at its peak.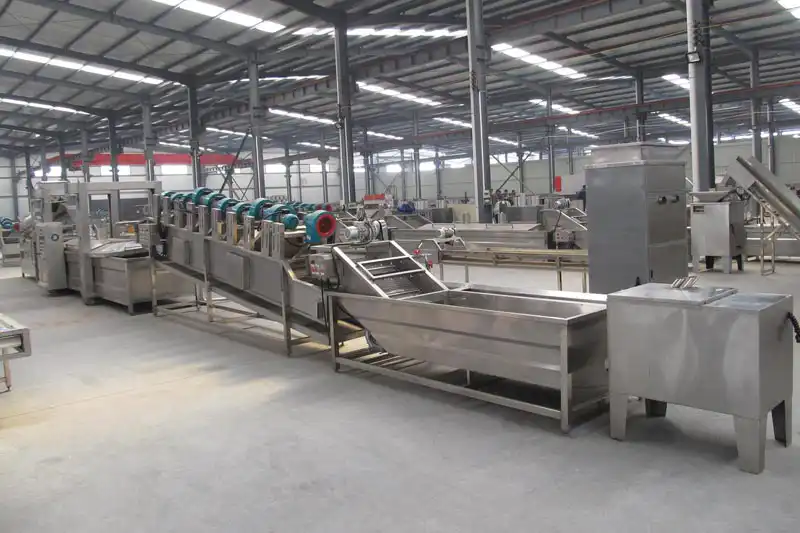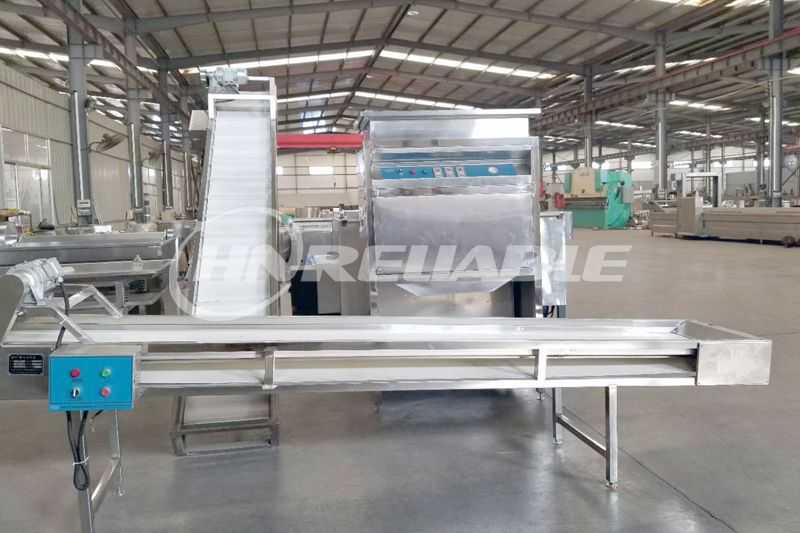 Conclusion
In conclusion, the onion peeling machine is an efficient, versatile, and user-friendly solution to onion processing needs. Whether it's about maintaining the nutritional value of onions, eliminating the manual, labor-intensive peeling process, or ensuring a high peeling rate, the onion peeler machine is your go-to choice. It emphasizes safety and environmental sustainability, providing an efficient, waterless operation and ensuring consistent performance for an extended period. With its promising features and ease of use, the onion peeler machine ensures an optimal onion processing experience.