If you are seeking a vegetable and fruit dicer capable of producing hundreds of cubes per minute, look no further. Here at RELIABLE, we can help you discover the optimal solution that fits your specific production needs. Our dicers are designed to accurately slice and shred various vegetables and fruits, including carrots, beets, lettuce, cucumbers, onions, potatoes, cheese, apples, and mangoes.
Contact Us for The Perfect Dicing Machine
Get in touch with us to locate the ideal dicing commercial machine for your restaurant, delivery service, canteen, supermarket, or food factory. We can even customize electric machines to cut specific products, vegetables, or fruits, producing finished cubes of diverse sizes. Our team will help select the most efficient industrial equipment for your needs.
A Broad Catalog of Industrial Dicing Machines
Our equipment enables you to process virtually all types of vegetables and fruits. Our top-notch, low-cost commercial electric machines are great for dicing, cutting, and slicing vegetables, fruits, and other products.
Industrial Food Dicing Machine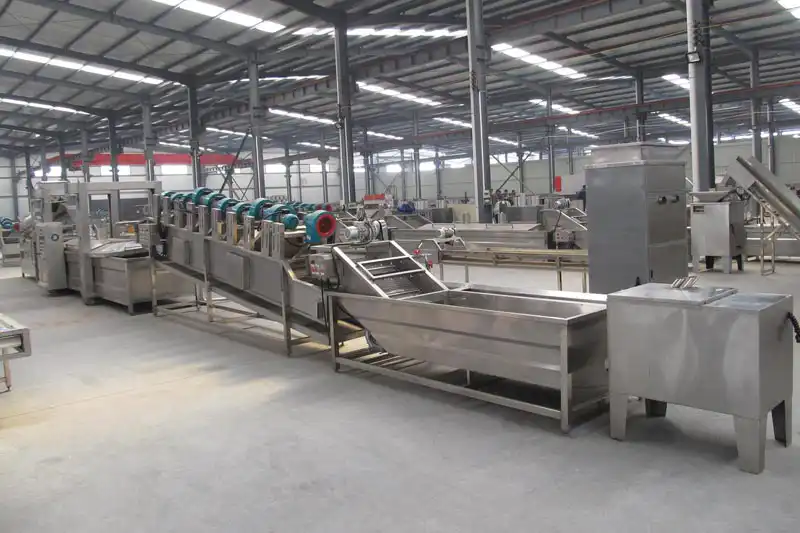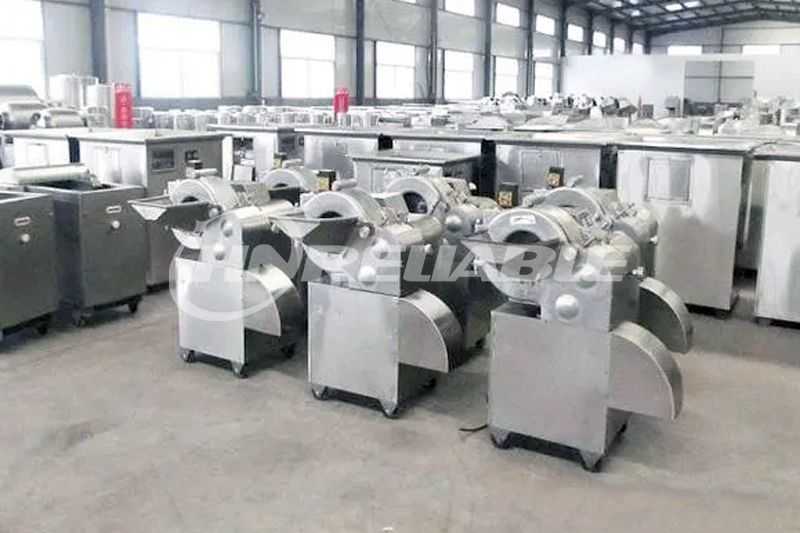 This industrial dicing machine is a high-performance cube cutting device that can function either as a standalone unit or in a line. The machine is perfect for small businesses like cafes, restaurants, and food delivery services, and it's ideal for dicing various fruits and root vegetables.
Vegetable Dicer Machine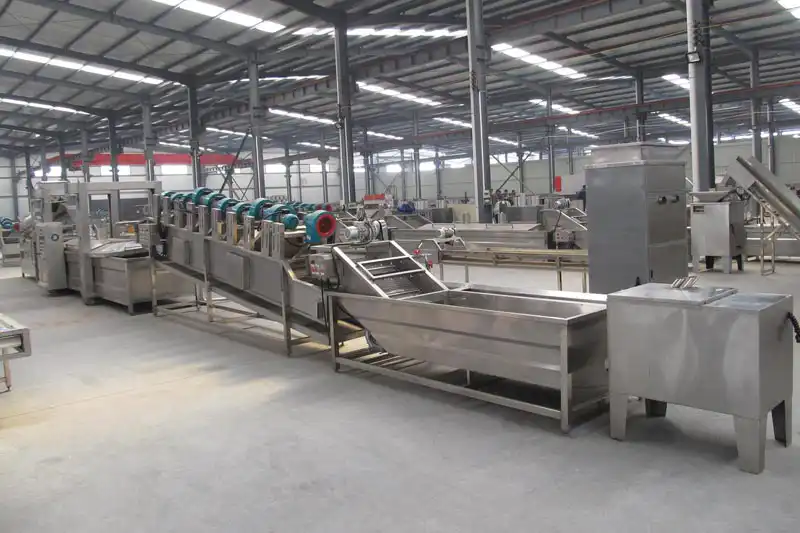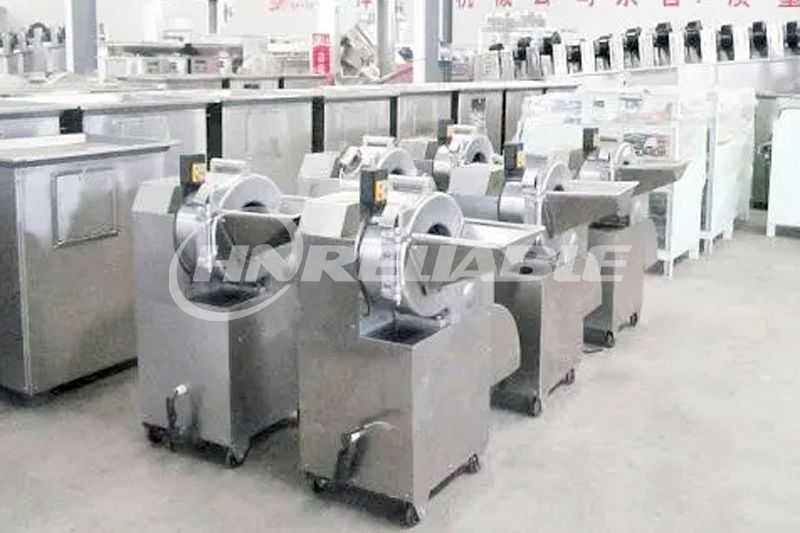 This cutter can convert different types of fruits and vegetables into strips, slices, or cubes. The vegetable dicer machine is excellent for large canteens, restaurant and meal delivery chains, and vegetable processing companies. It can also be utilized for other vegetables and fruits.
Make Your Business More Profitable with Our Dicing Machines
We assist manufacturers and food processors in enhancing and modernizing their operations. The advantages of our machines include saving space, increasing efficiency, reducing manpower, and increasing uptime, return on investment, and overall profitability. Our cutting machines are suitable for every small to medium-sized catering and food processing business.
Why Choose RELIABLE as Your Commercial Dicer Supplier?
Since 2008, RELIABLE has been a reliable supplier of commercial dicers. Our machines are designed to boost productivity and consistency, minimize waste, and secure a higher return on investment. We offer a full line of versatile choppers, all of which are made of stainless steel and are hygienically designed for quick and thorough cleaning.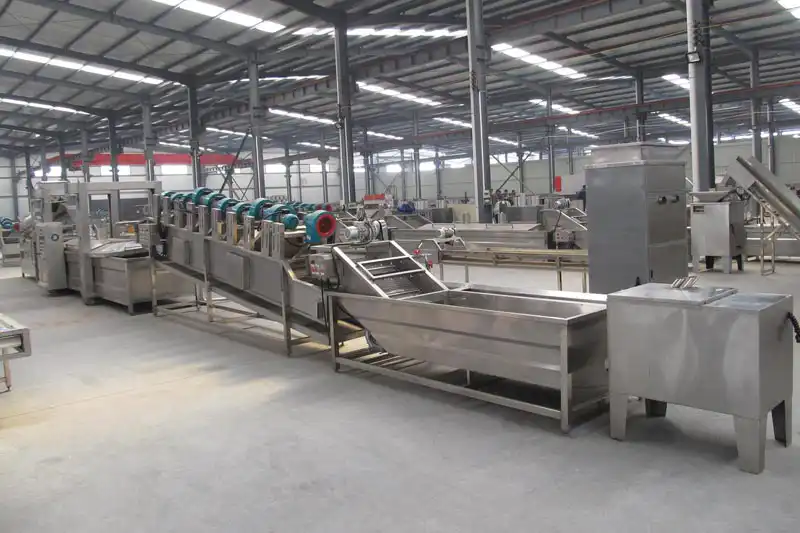 Frequently Asked Questions
What if the product doesn't meet my expectations?
At RELIABLE, we prioritize understanding your business and desired results. Leveraging our experience, we can provide advice on choosing the right dicing machine and attachments to achieve your desired outcome. We can even produce samples of your product and document the process for your reference.
How do you deliver the dicing machine?
We primarily ship our dicing machines by air for faster delivery and by sea for a more economical option. For deliveries to Europe or the UK, we use truck services to deliver directly to your location.
What kind of motors are included with the equipment?
Our dicing machines come with two types of motors: one for Europe (220-400 V / 50 Hz), and the other for the USA (110 V / 210 / 60 HzV). This ensures our machines can be used directly with your country's electrical system.
Will it work in the USA and Canada?
Yes, our dicing machines are equipped with special motors designed for 110 V / 60 Hz electricity consumption, making them compatible with the electrical systems in the USA and Canada.
When will I receive the dicing machine?
Our dicing machines are typically manufactured after an order is placed. For specifics on production and delivery times, please contact our project managers.
How can I service the dicing machine if it breaks?
We maintain a 90% stock of spare parts ready to be dispatched at short notice. Our dicing machines are robust and can be easily serviced by local professionals. Most spare parts are standard and can be sourced locally, saving both time and money.
Are there additional costs?
Any local taxes and customs fees, if applicable, are not included in our quotation. In most international deliveries, transportation costs are calculated up to the airport or seaport. However, we do offer customs clearance and local delivery options to our customers.
Do you have distributors in my country?
To inquire about local distributors, please contact our sales team at ali@hnreliable.com.
Can you change discs if I need different ones?
If you need to replace certain parts or require different attachments, please let us know. We can replace discs or other attachments free of charge, excluding delivery costs.
Will you assist in setting up the equipment?
Our dicing machines are simple to connect and can be set up by qualified electricians. Additionally, we provide video assistance for equipment setup.
Why Choose Our Dicing Equipment
We take pride in crafting commercial machines that enable businesses to earn and expand. With our commitment to our customers and our team-oriented approach, we can solve even the most complex issues in the industrial grocery industry. In addition, we provide support throughout the life of our equipment.