Introducing Our High-Performance Automatic Garlic Peeling Line
The Automatic Garlic Peeling Line we offer is specifically designed to effectively peel garlic cloves or remove garlic clove skin. Our reliable machine, utilizing a pneumatic principle, ensures the garlic remains undamaged throughout the peeling process. This process is entirely dry, eliminating the need for pre-soaking. With a peeling rate of up to 95%, this versatile machine is perfect for food processing factories and restaurants.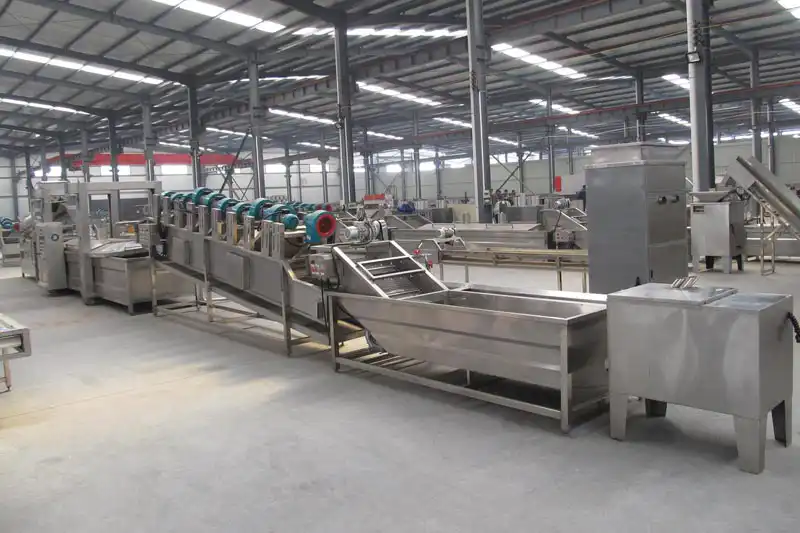 Our Types of Garlic Peeling Machines: Cylinder Drum Type and Chain Type
At Romiter Machinery, we offer two types of Pneumatic Garlic Peeling Machines: the Cylinder Drum Type Garlic Peeling Line and the Chain Type Garlic Peeler Line.
1. Features of Cylinder Drum Type Garlic Peeling Line
The Cylinder Drum Type machine peels garlic using pneumatic compressed air in the drum, without requiring water. This machine ensures the garlic remains in good condition with low breakage and a smooth surface. It's highly efficient, with an automatic line for drying and peeling, and is easy to maintain with a low failure rate.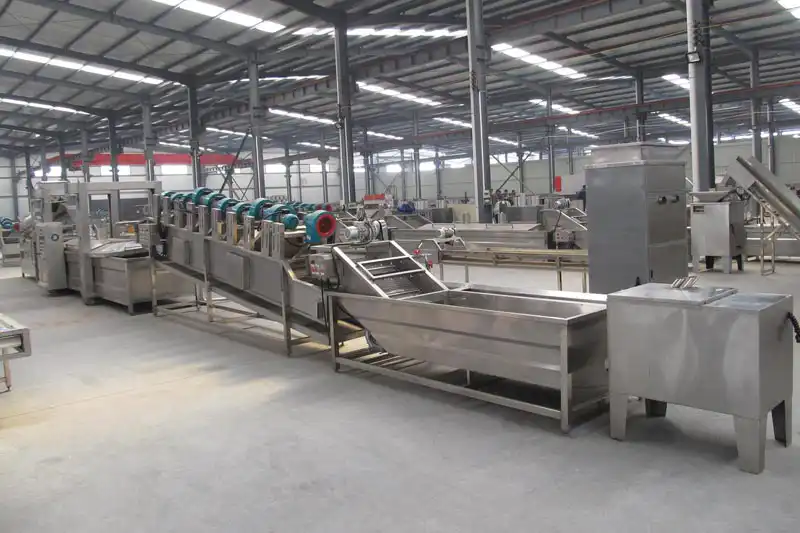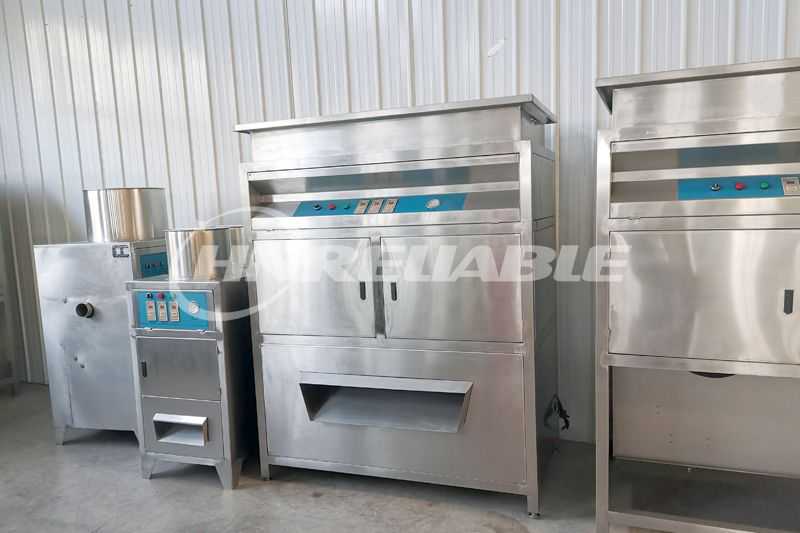 2. Chain Type Garlic Peeling Line: Designed for High Capacity
Our Chain Type Garlic Peeling Machine has a high capacity, peeling up to 1.5 tons of garlic. Perfect for garlic granule production lines or garlic powder production lines, it ensures the garlic remains undamaged during the peeling process.
Comparing the Cylinder Drum and Chain Type Garlic Peeling Machines
The Cylinder Drum machine requires dry garlic and may need adjustments for different garlic sizes, while the Chain Type machine is adaptable to a bit of moisture and all sizes of garlic. Both machines ensure low damage to the garlic during the peeling process.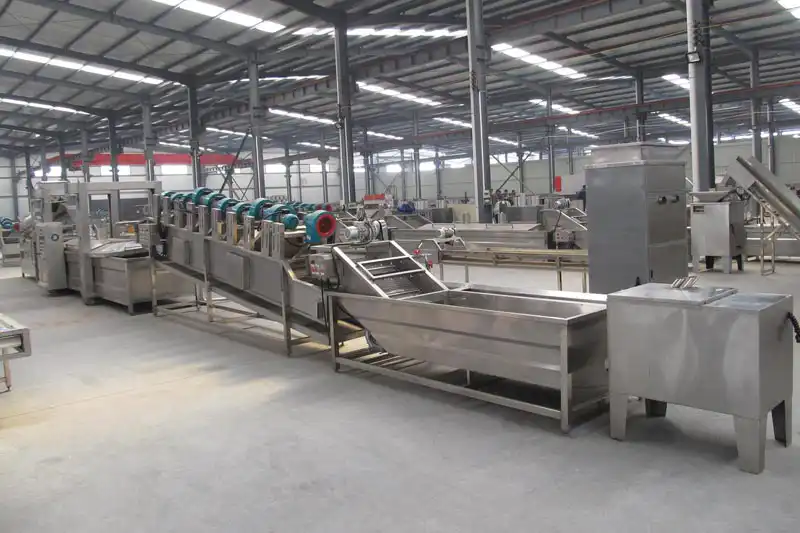 FAQ about Our Garlic Peeling Machines
Does the garlic need to be split before peeling?
Yes, garlic needs to be split into individual cloves before peeling.
Will the peeling machine damage the garlic?
No, our machines use pneumatic power, which ensures that the garlic remains undamaged during the peeling process.
What else is needed for the peeling process?
Our machines require compressed air and electricity to operate. If you don't have an air compressor, we can assist with the purchase.
Can freshly harvested garlic be peeled?
No, fresh garlic must be dried before peeling. Our pneumatic garlic peeling machines can then complete the peeling process.
What capacity does your garlic peeling machine have?
Our machines range from a capacity of 30kg to 2000kg per hour. We can also customize machines according to your requirements.