Introduction
Peeling garlic can be tedious and time-consuming, especially when processing a large quantity without crushing the cloves.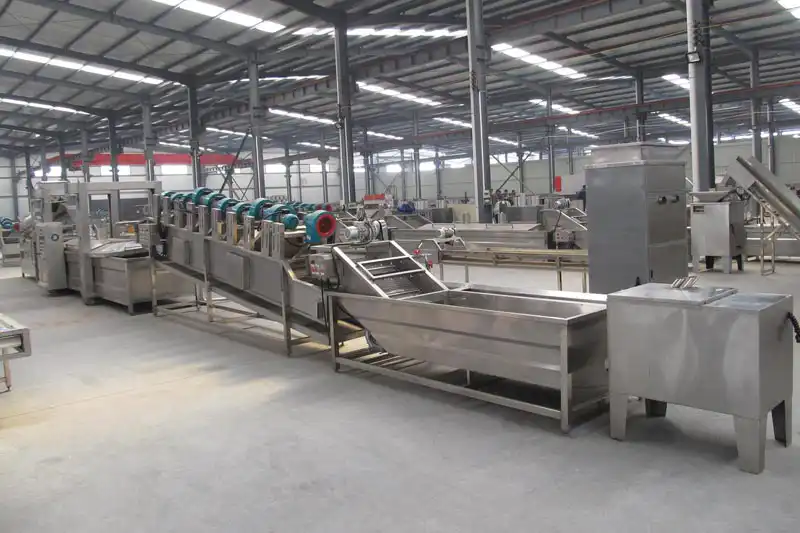 Thankfully, efficient methods and machines are available to make this process easier, such as using a garlic peeling production line.
What is a Garlic Peeling Production Line?
A garlic peeling line is an automated system designed to process large amounts of garlic quickly and efficiently.
It streamlines the peeling process by utilizing a series of specialized machines, which work together to separate, peel, and package the garlic cloves without causing damage.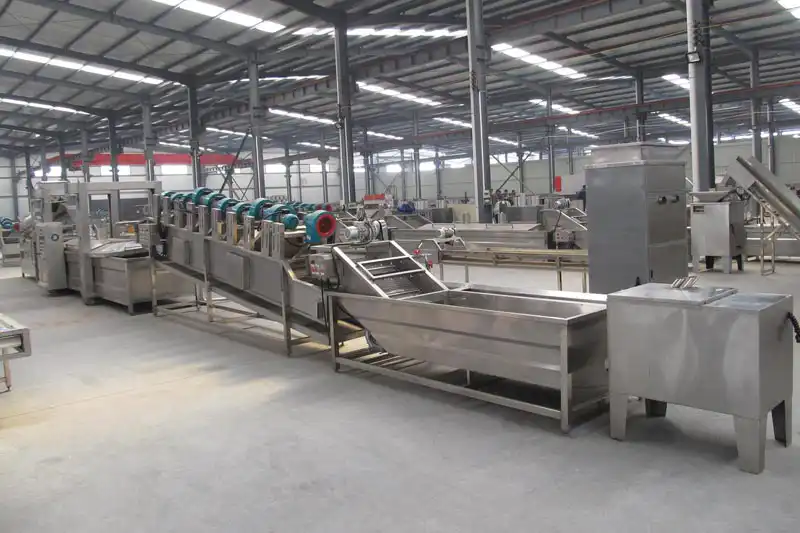 How Does a Garlic Peeling Production Line Work?
The garlic peeler line processes garlic in several stages.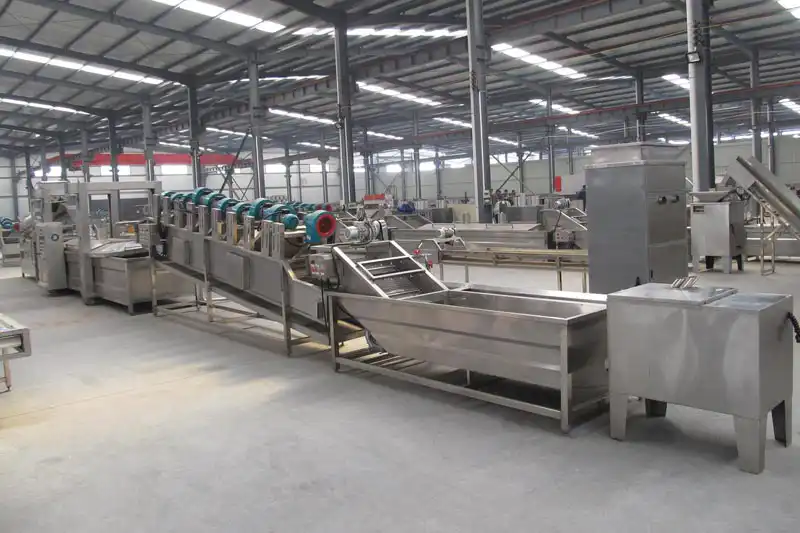 First, the unpeeled garlic cloves are fed into the system, where they are lifted and conveyed through a series of machines that perform different tasks.
These tasks include separating the cloves, removing the skin, and finally, packaging the peeled garlic for distribution.
Equipment in a Garlic Peeling Production Line
A garlic peeling production line consists of several vital machines that work together to process the garlic:
Lifts the garlic cloves and feeds them into the production line.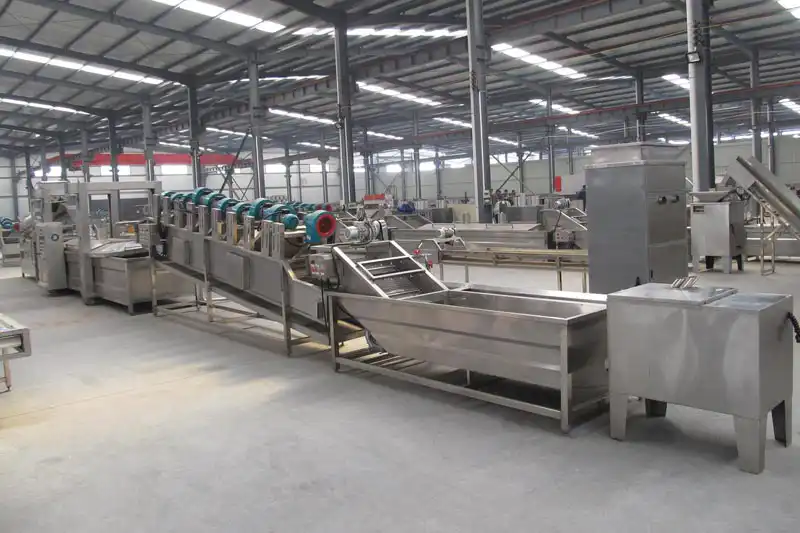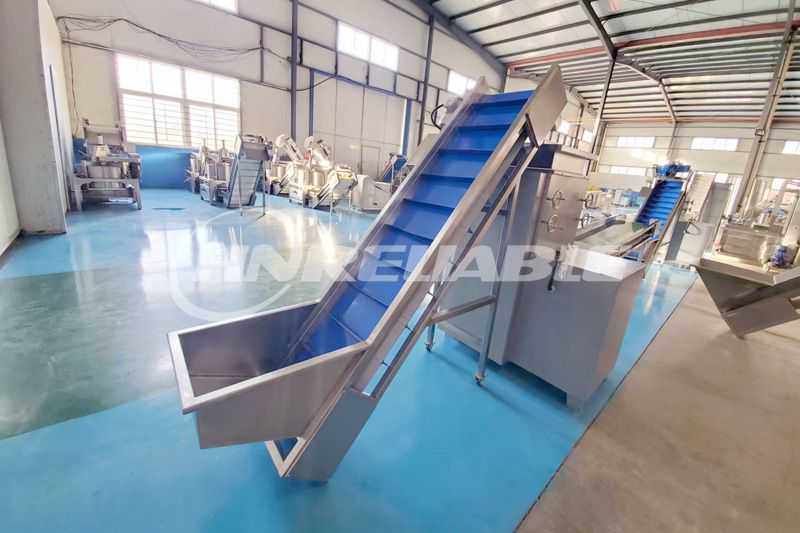 Transports the cloves through the different stages of processing.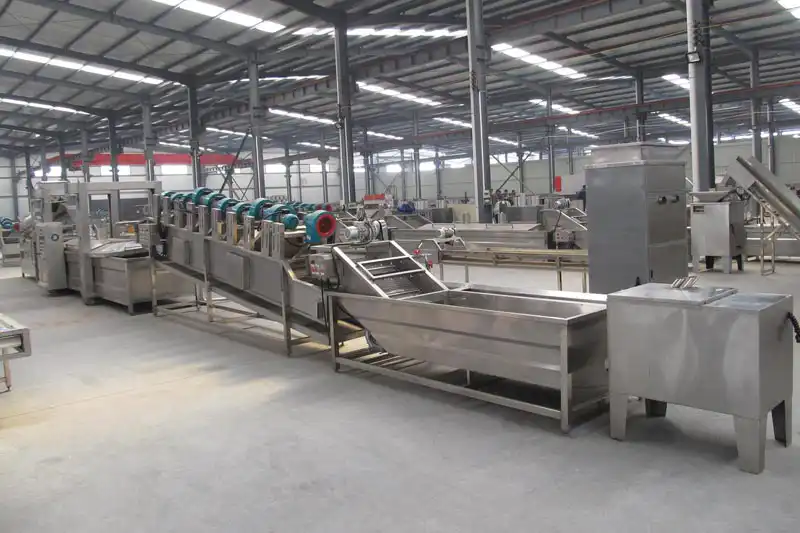 Separates the individual cloves from the garlic bulb.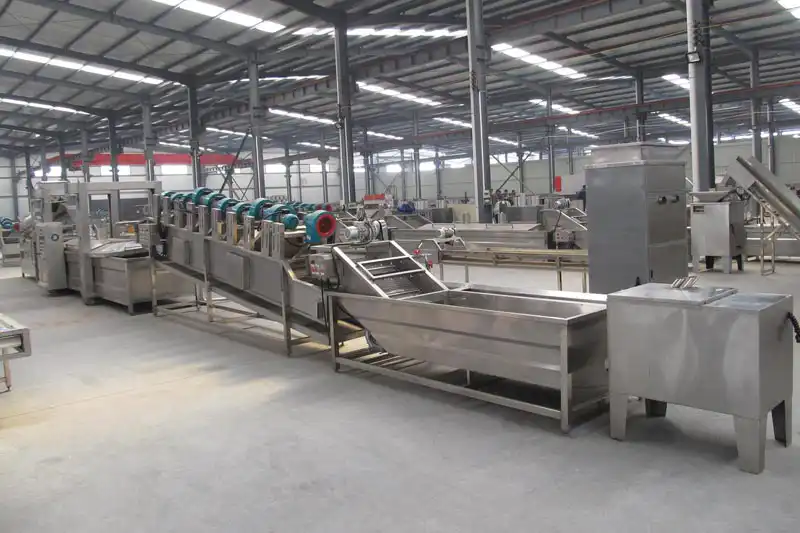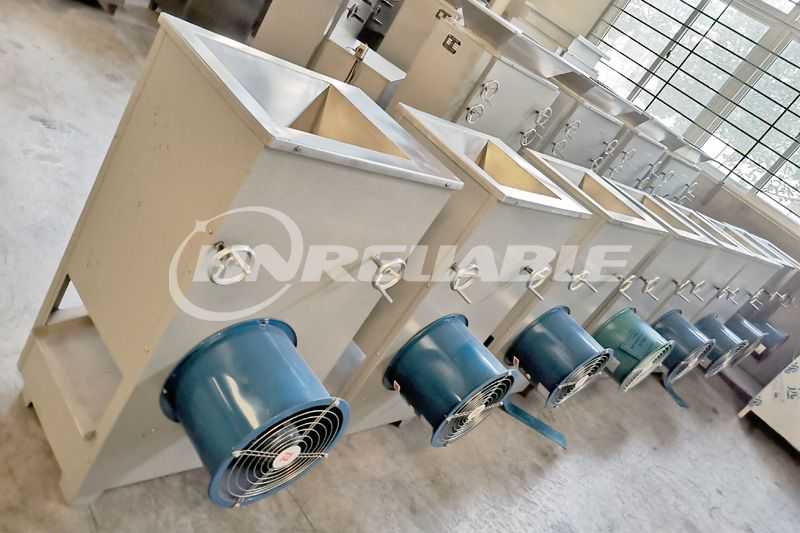 Removes the skin from the garlic cloves without causing damage.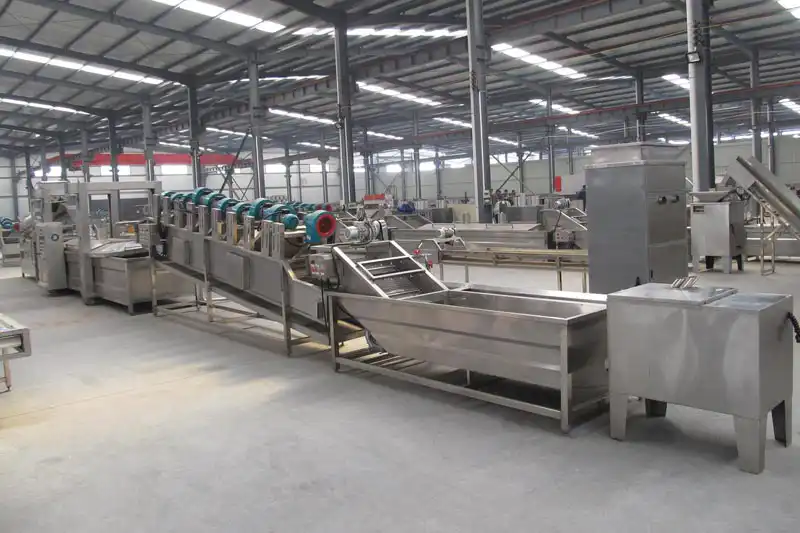 Packages the peeled garlic cloves for distribution.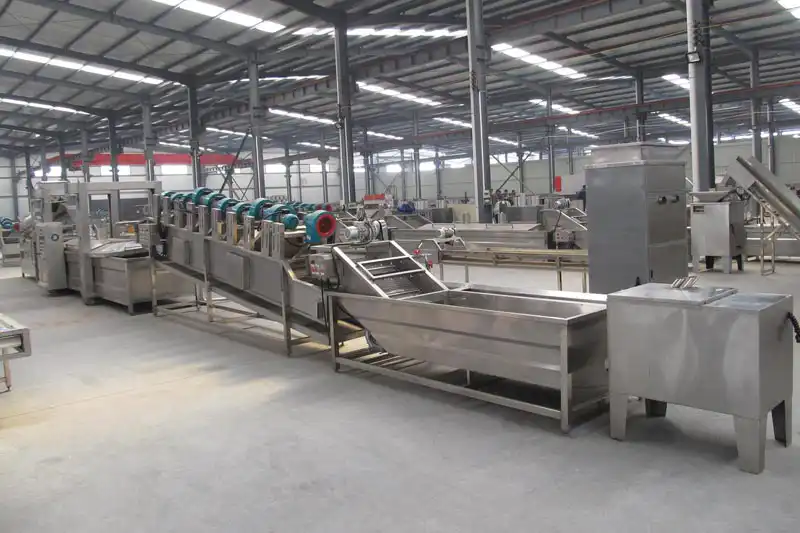 Advantages of Using a Garlic Peeling Machine
Using a garlic peeling machine offers several benefits, including:
Faster processing time
Increased efficiency and productivity
Reduced manual labor
Consistent and high-quality results
Minimal damage to the garlic cloves
Features of a Garlic Peeler Line
Some notable features of a garlic peeling production line include:
Customizable and scalable design to accommodate different production requirements
Easy operation and maintenance
High capacity and throughput
Advanced technology to ensure gentle handling and minimal waste
Industries that Use Garlic Peeling Machines
Garlic peeling machines are primarily used in industries that require large-scale processing of garlic, such as:
Food processing and manufacturing
Restaurant and catering services
Agriculture and farming
Wholesale and retail distribution
Conclusion
In summary, a garlic peeler production line effectively peels large quantities without crushing the cloves.
By utilizing advanced technology and specialized equipment, these systems offer increased efficiency, reduced labor costs, and consistent, high-quality results.
As a result, they are widely used across various industries that demand large-scale garlic processing.